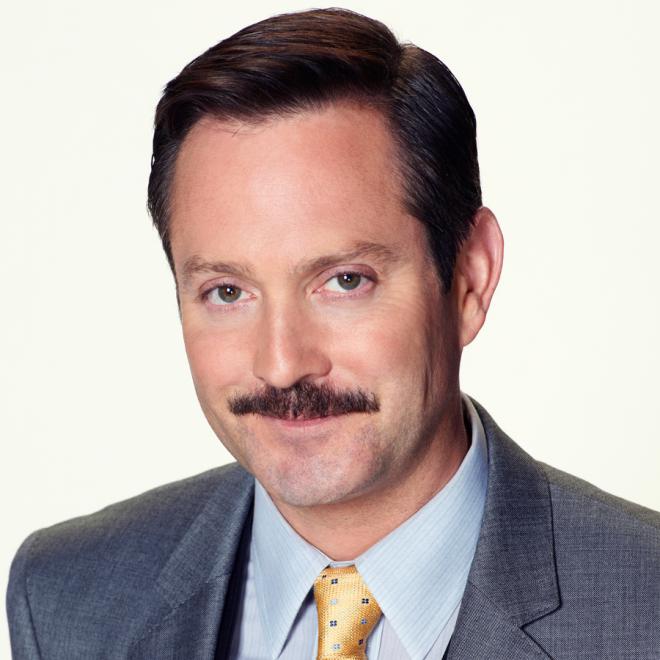 Thomas Lennon Net Worth is

$4 Million
Thomas Lennon Bio/Wiki 2018
He's been a fantastic performer before , and it has won countless hearts with his completely incredible work in TV shows and films. He's none aside from the good-looking hunk Thomas Lennon. He's not too tall though as he's a typical height of 1.73 meters.
Lots of info on him and his fascinating biography could be extracted from wiki websites like Wikipedia and IMDb. He's extremely popular and really participated in social media sites like Twitter and Instagram. He's 288 thousand followers in Twitter and he's already tweeted more than 4400 times in the website. He's been really successful in his career also it's given him great gains. He's got a net worth of really remarkable 4 million dollars, which shows his value on the market.
He's a fine hunk and his shirtless images get numerous views. He's not gay he's kids. He's got a son named Oliver who finishes their family. His wedded life is going just perfect and there's virtually no possibility of a divorce to happen in their own own lives. He's not having any extra marital relationship as he's totally devoted to his own wife. This means he isn't dating anyone else and will not possess a girlfriend. After being so popular and so successful he's still really down to earth.
 
| | |
| --- | --- |
| Net Worth | $4 Million |
| Date Of Birth | August 9, 1970 |
| Place Of Birth | Chicago, Illinois, USA |
| Height | 5' 8" (1.73 m) |
| Profession | Actor, Producer, Writer |
| Nationality | United States of America |
| Spouse | Jenny Robertson |
| Children | Oliver Lennon |
| Parents | Timothy Lennon, Kathleen Lennon |
| Nicknames | Tom Lennon , Lt. Jim Dangle , Thomas Patrick Lennon |
| # | Quote |
| --- | --- |
| 1 | "Yes, I am complimented on my work in The Kids in the Hall (1988) once or twice a week. It's a nice feeling" -talking about being confused as a member of "Kids in the Hall", to which he is not at all related. |
| 2 | My muse is a tiny, fairy-like creature from Gnardgnanesh: a country that only exists if you wish it to. He's about 4 inches tall, greenish, and resembles a little twig. |
| 3 | Kerri and I met at theater camp when were 16 years old, which is pretty lame. The rest of us met when we founded the State at New York University in 1988. Most of our adult lives have been spent bickering with these people. |
| 4 | I feel like I'm the most well-adjusted character on the show (Reno 911! (2003)), even though I'm sure the other actors would tell you the same thing about their characters. But I think mine is. I feel like I've dealt with my demons, and it's all out there. |
| # | Fact |
| --- | --- |
| 1 | His paternal grandparents, Michael Lennon (from Roscommon) and Mary T. Crowe (from County Mayo), were Irish. His mother has Irish, English, and German ancestry, with some Colonial American roots going back to the 1600s. |
| 2 | Writing partner of Robert Ben Garant and Kerri Kenney. |
| 3 | Has said that Brazil (1985) is his favorite film of all time. |
| 4 | Originally met Kerri Kenney, fellow member of The State (1993) and Reno 911! (2003), at age 16 in theater camp. |
| 5 | He loves Bob Dylan. In the episode of The State (1993) in which we meet the father of Doug (the recurrent character who says "I'm outta heeeere"), it turns out that discontented Doug's dad is totally cool. When Doug mistakenly says that Bob Dylan died of drugs, Lennon's character replies that Dylan is alive and well, "I produced his last five albums." Lennon-as-Dad quietly offers to "sell my Hog and quit the Hell's Angels" if that would make Doug happy. Later, he distributes beers to the teenagers. |
| 6 | Lives with his wife Jenny Robertson in Los Angeles [2002]. |
| 7 | He is a fan of Jackie Chan. He co-wrote The Pacifier (2005) with Chan in mind, but it had to be re-worked when it became a Vin Diesel vehicle instead. |
| 8 | Attended Oak Park River Forest High School, Oak Park, Illinois, and was a classmate of Michael Gerber, author of the "Barry Trotter" series. |
Actor
| Title | Year | Status | Character |
| --- | --- | --- | --- |
| Monster Trucks | 2017 | post-production | |
| Half Magic | | filming | |
| Eden Court | 2016 | | Shroeder Duncan |
| The Odd Couple | 2015-2016 | TV Series | Felix Unger |
| Drunk History | 2015 | TV Series | Jesse Marcel |
| Robot Chicken | 2015 | TV Series | |
| TripTank | 2015 | TV Series | Broker / Rob / Caller |
| Another Period | 2015 | TV Series | Marquis de Sainsbury |
| Crash Test: With Rob Huebel and Paul Scheer | 2015 | TV Movie | Studio Security |
| The Hotwives of Las Vegas | 2015 | TV Series | Garrett Truesdale |
| Grand Zero | 2015 | Short | David Van Vleck |
| Hot Tub Time Machine 2 | 2015 | | BMW Guy (uncredited) |
| CollegeHumor Originals | 2015 | TV Series | Thomas Lennon |
| Knight of Cups | 2015 | | Tom |
| Newsreaders | 2013-2014 | TV Series | Pritchard Batchman / Vincent Gates |
| The Birthday Boys | 2014 | TV Series | Lou Skywalker |
| Tinker Bell and the Legend of the NeverBeast | 2014 | Video | Scribble (voice) |
| Bob's Burgers | 2012-2014 | TV Series | Chuck |
| Over the Garden Wall | 2014 | TV Mini-Series | Jimmy Brown |
| Rocky and Bullwinkle | 2014 | Short | Fearless Leader / Mayan Princess (voice) |
| The Test | 2014/III | Short | Gunman #3 (as Tom Lennon) |
| Foil | 2014 | Video short | MIB Agent |
| Transformers: Age of Extinction | 2014 | | Chief of Staff |
| The Goldbergs | 2014 | TV Series | Tautaun Todd |
| Hot in Cleveland | 2014 | TV Series | Agent Gilmore |
| Mr. Peabody & Sherman | 2014 | | Italian Peasant #2 (voice) |
| Sean Saves the World | 2013-2014 | TV Series | Max Thompson |
| Archer | 2010-2014 | TV Series | Charles |
| NTSF:SD:SUV | 2013 | TV Series | Santa |
| Key and Peele | 2013 | TV Series | Person at People Park #5 |
| Hashtag Warrior | 2013 | Short as Tom Lennon | |
| Comedy Bang! Bang! | 2012-2013 | TV Series | The Phantom / Lil' Gary / Guy the Sommelier |
| Tiny Commando | 2013 | TV Mini-Series | Scientist |
| Jerry, the Exorcist Roommate | 2013 | Short | Jerry |
| Franklin & Bash | 2013 | TV Series | Harley Walls |
| We're the Millers | 2013 | | Rick Nathanson |
| Phone, Keys, Gum | 2013 | Short | Emerson Stone |
| Wendell and Vinnie | 2013 | TV Series | Lord Derek |
| Rapture-Palooza | 2013 | | Mr. Murphy (as Tom Lennon) |
| Burning Love | 2013 | TV Series | Lev Realness |
| Planet Sheen | 2010-2013 | TV Series | Pinter / Blurg #3 |
| Hell Baby | 2013 | | Father Padrigo |
| Blake Shelton's Not So Family Christmas | 2012 | TV Special | Director |
| Don't Trust the B---- in Apartment 23 | 2012 | TV Series | Trey |
| How I Met Your Mother | 2012 | TV Series | Klaus |
| Secret of the Wings | 2012 | | Reading Fairy (voice) |
| The Dark Knight Rises | 2012 | | Doctor |
| Howard Cantour.com | 2012 | Short | Rocco |
| What to Expect When You're Expecting | 2012 | | Craig (as Tom Lennon) |
| New Girl | 2012 | TV Series | Neil |
| Grandsons of Anarchy | 2012 | Short | |
| The Hunger Pains | 2012 | Short | Buttitch Totalapathy |
| Noel Coward's Last Play | 2012 | Short | |
| The Late Late Show with Craig Ferguson | 2006-2011 | TV Series | Geoff Peterson / Geoff / Chloe Banderas / ... |
| A Very Harold & Kumar 3D Christmas | 2011 | | Todd (as Tom Lennon) |
| Thomas Lennon's Drünken Jünket | 2011 | Short | Glenn Marzipan / Himself |
| What's Your Number? | 2011 | | Dr. Barrett Ingold |
| The Vote-Off | 2011 | Short | |
| Stop the Environment | 2011 | Short | |
| Childrens Hospital | 2011 | TV Series | Pat |
| Memphis Beat | 2011 | TV Series | Keith Grant |
| Bad Teacher | 2011 | | Carl Halabi |
| Funny or Die Presents... | 2010-2011 | TV Series | Richard / Copilot (segment "Terrorist On Flight 77") |
| Cedar Rapids | 2011 | | Roger Lemke |
| Alabama | 2010 | TV Movie | Acting Captain Glen Frenchman |
| The Strip | 2010 | TV Movie | |
| Svetlana | 2010 | TV Series | Fyodor |
| Party Down | 2010 | TV Series | Nick DiCintio |
| Hot Tub Time Machine | 2010 | | Customer (uncredited) |
| That's What She Said | 2010 | Video short | |
| The Horrible Terrible Misadventures of David Atkins | 2010 | TV Series | Thomas Lennon |
| The League | 2009 | TV Series | Bryce |
| Al's Brain in 3-D | 2009 | Short | Co-Worker |
| Reno 911! | 2003-2009 | TV Series | Lieutenant Jim Dangle / RV Driver / Weird Trucker / ... |
| Night at the Museum: Battle of the Smithsonian | 2009 | | Wilbur Wright (uncredited) |
| I Love You, Man | 2009 | | Doug |
| 17 Again | 2009 | | Ned Gold |
| Hancock | 2008 | | Mike |
| Wainy Days | 2007 | TV Series | Ice Cream Man |
| Balls of Fury | 2007 | | Karl Wolfschtagg |
| Reno 911!: Miami | 2007 | | Lieutenant Jim Dangle |
| The Ten | 2007 | | Scotty Pale |
| Stacked | 2006 | TV Series | Gary |
| Bickford Shmeckler's Cool Ideas | 2006 | | Campus Cop |
| Brandy & Mr. Whiskers | 2004-2006 | TV Series | Vic |
| Conversations with Other Women | 2005 | | Videographer |
| Herbie Fully Loaded | 2005 | | Larry Murphy |
| The Godfather of Green Bay | 2005 | | DUG |
| The Hitchhiker's Guide to the Galaxy | 2005 | | Eddie the Computer (voice) |
| Heights | 2005 | | Marshall |
| The Late Late Show with Craig Kilborn | 2004 | TV Series | Animal Trainer Tom Reynolds |
| Le divorce | 2003 | | Roger Walker |
| How to Lose a Guy in 10 Days | 2003 | | Thayer |
| A Guy Thing | 2003 | | Pete |
| MDs | 2002 | TV Series | Chester E. Donge |
| Kim Possible | 2002 | TV Series | |
| Boat Trip | 2002 | | The Priest |
| Out Cold | 2001 | | Eric |
| The Legend of Tarzan | 2001 | TV Series | Landlord |
| Memento | 2000 | | Doctor |
| Jesse | 1999-2000 | TV Series | Ernie |
| Hey Neighbor | 2000 | TV Movie | Ron |
| Drop Dead Gorgeous | 1999 | | Documentarian (voice) |
| Friends | 1999 | TV Series | Randall |
| Row Your Boat | 1999 | | Census Taker |
| Hercules | 1998-1999 | TV Series | Atlas |
| Viva Variety | 1997 | TV Series | Meredith Laupin |
| Apt. 2F | 1997 | TV Series | |
| The State's 43rd Annual All-Star Halloween Special | 1995 | TV Movie | Various |
| The State | 1993-1995 | TV Series | Various |
| A Friend of Dorothy | 1994 | Short | Moonie (as Tom Lennon) |
| You Wrote It, You Watch It | 1992 | TV Series | Various Characters |
| Aisle Six | 1992 | Short | Geoff |
Producer
| Title | Year | Status | Character |
| --- | --- | --- | --- |
| The Machine | | producer announced | |
| @midnight | 2013-2015 | TV Series executive producer - 174 episodes | |
| Hell Baby | 2013 | producer | |
| Alabama | 2010 | TV Movie executive producer | |
| The Strip | 2010 | TV Movie executive producer | |
| Reno 911! | 2003-2009 | TV Series executive producer - 88 episodes | |
| Balls of Fury | 2007 | producer | |
| Reno 911!: Miami | 2007 | executive producer | |
| Hey Neighbor | 2000 | TV Movie executive producer | |
| Viva Variety | 1997 | TV Series producer - 16 episodes | |
Writer
| Title | Year | Status | Character |
| --- | --- | --- | --- |
| The Machine | | screenplay / story announced | |
| Night at the Museum: Secret of the Tomb | 2014 | characters | |
| Comedy Central's All-Star Non-Denominational Christmas Special | 2014 | TV Special | |
| Rocky and Bullwinkle | 2014 | Short | |
| Mr. Peabody & Sherman | 2014 | additional dialogue | |
| Hell Baby | 2013 | screenplay | |
| Noel Coward's Last Play | 2012 | Short | |
| Writing Movies for Fun and Profit | 2011 | Short | |
| Funny or Die Presents... | 2011 | TV Series written by - 1 episode | |
| Alabama | 2010 | TV Movie | |
| The Strip | 2010 | TV Movie written by | |
| G.A.Y.S. (Guys Against You Serving) Part 2 | 2010 | Video short | |
| G.A.Y.S (Guys Against You Serving) | 2010 | Video short | |
| Reno 911! | 2003-2009 | TV Series 88 episodes | |
| Night at the Museum: Battle of the Smithsonian | 2009 | characters / written by | |
| Balls of Fury | 2007 | written by | |
| Reno 911!: Miami | 2007 | TV series / written by | |
| Night at the Museum | 2006 | screen story / screenplay | |
| Let's Go to Prison | 2006 | written by | |
| Herbie Fully Loaded | 2005 | screenplay / story | |
| The Pacifier | 2005 | written by | |
| Taxi | 2004/I | screenplay | |
| Hey Neighbor | 2000 | TV Movie | |
| Strangers with Candy | 1999 | TV Series writer - 1 episode | |
| Viva Variety | 1997 | TV Series writer - 16 episodes | |
| The State's 43rd Annual All-Star Halloween Special | 1995 | TV Movie | |
| The State | 1993-1995 | TV Series writer - 27 episodes | |
| The Waiters | 1993 | Short written by | |
| You Wrote It, You Watch It | 1992 | TV Series | |
Soundtrack
| Title | Year | Status | Character |
| --- | --- | --- | --- |
| The State | 1994-1995 | TV Series performer - 7 episodes | |
Director
| Title | Year | Status | Character |
| --- | --- | --- | --- |
| Hell Baby | 2013 | | |
| Writing Movies for Fun and Profit | 2011 | Short | |
| Funny or Die Presents... | 2011 | TV Series 1 episode | |
| Reno 911! | 2006-2009 | TV Series 3 episodes | |
Assistant Director
| Title | Year | Status | Character |
| --- | --- | --- | --- |
| Balls of Fury | 2007 | second unit director | |
Editor
| Title | Year | Status | Character |
| --- | --- | --- | --- |
| Aisle Six | 1992 | Short co-editor | |
Thanks
| Title | Year | Status | Character |
| --- | --- | --- | --- |
| They Came Together | 2014 | special thanks | |
| The Quickie | 2007 | Short special thanks | |
| Balls Out: The Making of 'Balls of Fury' | 2007 | Video documentary short special thanks | |
| Under the Balls: The Life of a Ball Wrangler | 2007 | Video documentary short special thanks | |
| Wet Hot American Summer | 2001 | special thanks | |
Self
| Title | Year | Status | Character |
| --- | --- | --- | --- |
| Comedy Bang! Bang! | 2015 | TV Series | Himself |
| Noches Con Platanito | 2015 | TV Series | Himself - Guest |
| @midnight | 2013-2015 | TV Series | Himself |
| The Late Late Show with James Corden | 2015 | TV Series | Himself |
| The Talk | 2015 | TV Series | Himself - Guest Co-Host / Himself |
| The Soup | 2015 | TV Series | Himself - Guest |
| Entertainment Tonight | 2015 | TV Series | Himself |
| The Late Late Show with Craig Ferguson | 2005-2015 | TV Series | Himself / Himself - Host / Himself - Guest / ... |
| Last Call with Carson Daly | 2007-2015 | TV Series | Himself |
| The 41st Annual People's Choice Awards | 2015 | TV Special | Himself |
| Comedy Central's All-Star Non-Denominational Christmas Special | 2014 | TV Special | |
| The Meltdown with Jonah and Kumail | 2014 | TV Series | Himself - Guest / Himself |
| CollegeHumor Originals | 2014 | TV Series | Himself |
| No, You Shut Up! | 2014 | TV Series | Himself |
| Speakeasy: With Paul F. Tompkins | 2014 | TV Series | Himself |
| Hollywood Game Night | 2014 | TV Series | Himself - Panelist |
| Tubbin' with Tash | 2013 | TV Series | Himself |
| The Jeselnik Offensive | 2013 | TV Series | Himself - Guest |
| New York Stand-Up Show | 2013 | TV Series | Himself - Guest |
| The Mythical Show | 2013 | TV Series | Himself |
| All Star Bowling Trick Shots | 2012 | Short | Himself |
| What to Expect When You're Expecting: What to Expect and the Pregnancy Bible | 2012 | Video short | Himself |
| Bunk | 2012 | TV Series | Himself - Contestant |
| Weird Al's Broadway Style Cabaret Review | 2012 | Short | Himself |
| Up Close with Carrie Keagan | 2007-2011 | TV Series | Himself |
| 1st Look | 2011 | TV Series | Herself - Interviewee |
| Made in Hollywood | 2011 | TV Series | Himself |
| Kevin Pollak's Chat Show | 2011 | TV Series | Himself |
| The Daily Habit | 2011 | TV Series | Himself |
| Writing Movies for Fun and Profit | 2011 | Short | Himself |
| Late Night with Jimmy Fallon | 2009-2011 | TV Series | Himself |
| Guys Choice Awards 2011 | 2011 | TV Special | Himself - Presenter |
| The Benson Interruption | 2010 | TV Series | Himself |
| We Are the World 25.75 | 2010 | Short | Himself |
| G.A.Y.S. (Guys Against You Serving) Part 2 | 2010 | Video short | Himself |
| G.A.Y.S (Guys Against You Serving) | 2010 | Video short | Himself |
| Reno 911 XXX Parody Review | 2010 | Video short | Himself |
| A Night of 140 Tweets: A Celebrity Tweet-A-Thon for Haiti | 2010 | Video | Himself (as Tom Lennon) |
| Zac Goes Back | 2009 | Video documentary short | Himself |
| I Love 'Say Anything...' | 2009 | Video short | Himself |
| Protect Insurance Companies PSA | 2009 | Video short | Himself |
| 2009 MTV Movie Awards | 2009 | TV Special | Himself |
| The Tonight Show with Jay Leno | 2009 | TV Series | Himself |
| Zac Efron's Pool Party | 2009 | Video short | Himself |
| Going Back to 17 | 2009 | Video documentary short | Himself |
| Reel Comedy | 2009 | TV Series | Himself |
| G4 Presents Comic-Con '08 Live | 2008 | TV Movie | Himself |
| Upright Citizens Brigade: Asssscat | 2008 | TV Movie | Himself - Guest Monologist |
| Balls Out: The Making of 'Balls of Fury' | 2007 | Video documentary short | Himself - Writer / Second Unit Director / Karl Wolfschtagg |
| Under the Balls: The Life of a Ball Wrangler | 2007 | Video documentary short | Himself - Producer / Karl Wolfschtagg |
| In Bed with Carrie | 2007 | TV Series | Himself |
| Living with Lew | 2007 | Documentary | Himself |
| Making a Scene | 2007 | TV Series documentary | |
| Talkshow with Spike Feresten | 2006 | TV Series | Himself |
| Bar Mitzvah Bash! | 2004 | TV Movie | Himself |
| Jimmy Kimmel Live! | 2004 | TV Series | Himself |
| Bachelor Party Confidential | 2003 | Video documentary short | Himself - 'Pete' |
| Inside 'A Guy Thing' | 2003 | Video documentary short | Himself - 'Pete' |
| The Daily Show | 1997 | TV Series | Meredith Laupin |
Archive Footage
| Title | Year | Status | Character |
| --- | --- | --- | --- |
| Extra | 2015 | TV Series | Himself |
Nominated Awards
| Year | Award | Ceremony | Nomination | Movie |
| --- | --- | --- | --- | --- |
| 2009 | MTV Movie Award | MTV Movie Awards | Best Kiss | I Love You, Man (2009) |
| 2005 | Stinker Award | The Stinkers Bad Movie Awards | Worst Screenplay for a Film Grossing More than $100 Million Using Hollywood Math | The Pacifier (2005) |
| 1995 | CableACE | CableACE Awards | Comedy Series | The State (1993) |