Martina McBride Net Worth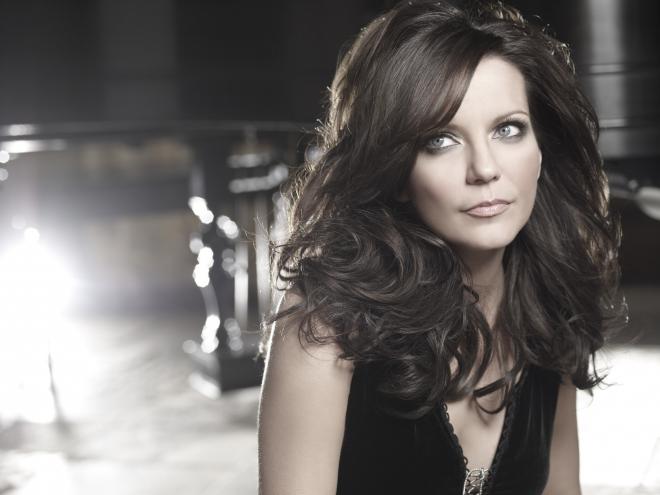 Martina McBride Net Worth is

$38 Million
Martina McBride Bio/Wiki 2018
She's an incredibly gifted girl and her name is Martina Mariea Schiff, she's also called a song writer as well as a record producer having plenty of ability in herself and is a devoted woman in the market of music. She's amazing and is well-known for her soprano singing range and her country pop matter. She's an extremely gifted one that has spent lots of hours in working her vocals.
She's recorded a total of 12 records and has two greatest hits and comes with an incredible selling of 14 million records. She's also a 14 time Grammy Award nominee that's additionally a great as well as a huge accomplishment to attain the most effective list of all. She's many successes and lots of tunes she does in concert and has a few of the finest lyrics she wrote.
Talking about her bio as well as other things she's originally from Nashville that's situated in Tennessee in the United States and she also plays Tambourine instrument and began a youthful music profession. She's millions of twitter followers and has attained great height in the correct age and is doing nice and working her finest to do best in the coming days.
 
| | |
| --- | --- |
| Net Worth | $38 Million |
| Date Of Birth | July 29, 1966 |
| Place Of Birth | Sharon, Kansas, United States |
| Height | 5' 4" (1.63 m) |
| Profession | Soundtrack, Director, Actress |
| Nationality | American |
| Spouse | John McBride (m. 1988) |
| Nicknames | Martina Mariea Schiff , McBride, Martina |
| # | Trademark |
| --- | --- |
| 1 | Striking blue eyes |
| 2 | Her powerful voice |
| # | Quote |
| --- | --- |
| 1 | "It's not the size of the house. It's how much love is inside."Woman's World (7-18-06) |
| # | Fact |
| --- | --- |
| 1 | She has German, English, Scots-Irish (Northern Irish), Irish, Scottish, and remote Cornish, French, Belgian (both Flemish and Walloon), and Welsh, ancestry. |
| 2 | Appeared in a commercial for "SunnyD" products. |
| 3 | Cousin to Jamie McBride. |
| 4 | Inducted as the 77th member of the Grand Ole Opry in 1995 by her idol, Loretta Lynn. Named CMA female vocalist of the year on September 22, 1999. |
| 5 | Returned to singing country because singing rock was hard on her voice. |
| 6 | In 1984, worked at the Dairy Queen by day and played in a rock band she formed (called "Penetrators") at night. Later, she moved to Wichita and formed another rock band. She rented a warehouse for her band from her future husband, John McBride, who was the owner of a sound company. |
| 7 | Friend of Loretta Lynn (her idol), Faith Hill, Tim McGraw, Garth Brooks and Reba McEntire (her mentor). |
| 8 | Before hitting it big, sold T-shirts for Garth Brooks on his tour. |
| 9 | Martina was the 3rd of 4 children. She was a nerd as a child. Loved to read and wore glasses. |
| 10 | Sister of Marty Schiff. |
| 11 | Daughter of Daryl and Jean Schiff. Her father was a dairy farmer and country music singer. He and his family had a country band called "The Schiffters". |
| 12 | Daughter, Ava Rose Kathleen McBride, was born on June 20, 2005. |
| 13 | Gave birth to her third daughter: Ava Rose Kathleen McBride, was born at 2:25pm weighing 7lbs, 7oz and 19.5" long. [June 2005] |
| 14 | Has three daughters: Delaney Katharine McBride (22 December 1994), Emma Justine McBride (29 March 1998) and Ava Rose Kathleen McBride (20 June 2005 at 2:25pm ,weighing 7lbs, 7oz and 19.5" long). |
| 15 | Sings background vocals on country duo Big & Rich's song "Live this Life." |
| 16 | Husband John is a crew member for Garth Brooks. |
| 17 | Used the cooing of her youngest daughter Emma in the fade of her 1999 song "This Uncivil War;" this tactic of using baby cooings on a song was inspired by Peter Tork's use of it on the song "Lady's Baby." |
| 18 | Sang the US national anthem at the 2003 basketball NBA All-Star game. |
| 19 | Syndicated ABC Radio and Fox News Channel Host Sean Hannity uses her song "Independence Day" to start off his radio show every hour each day. |
Soundtrack
| Title | Year | Status | Character |
| --- | --- | --- | --- |
| The Marty Stuart Show | 2014 | TV Series performer - 1 episode | |
| Only the Young | 2012 | Documentary writer: "Anyway" | |
| Late Show with David Letterman | 2011 | TV Series performer - 1 episode | |
| CMT Hot 20 Countdown | 2009-2011 | TV Series performer - 5 episodes | |
| American Idol | 2011 | TV Series 1 episode | |
| The 53rd Annual Grammy Awards | 2011 | TV Special performer: " You Make Me Feel Like A Natural Woman", "Until You Come Back to Me That's What I'm Gonna Do", "Sisters Are Doin' It for Themselves" | |
| The Bachelorette | 2009 | TV Series performer - 2 episodes | |
| Best of CMT Music Awards | 2009 | TV Special performer: "Anyway" | |
| Four Christmases | 2008 | performer: "Baby It's Cold Outside" | |
| Grand Ole Opry | | TV Series performer - 1 episode, 2007 writer - 1 episode, 2007 | |
| 41st Annual Country Music Association Awards | 2007 | TV Special performer: "For These Times" | |
| CMT Insider | | TV Series performer - 1 episode, 2007 writer - 1 episode, 2007 | |
| CMT Giants | 2006 | TV Series performer - 1 episode | |
| 40th Annual Country Music Association Awards | 2006 | TV Special performer: "Anyway" / writer: "Anyway" | |
| Race to the Red Carpet: 2006 Country Music Awards | 2006 | TV Special performer: "I Still Miss Someone" | |
| Bambi II | 2006 | performer: "Through Your Eyes" / producer: "Through Your Eyes" | |
| The Power of Nightmares: The Rise of the Politics of Fear | 2004 | TV Mini-Series documentary performer - 1 episode | |
| 35th Annual Academy of Country Music Awards | 2000 | TV Special performer: "Stand By Your Man" | |
| Where the Heart Is | 2000 | performer: "There Are You" / producer: "There Are You" | |
| Charmed | 2000 | TV Series performer - 1 episode | |
| Runaway Bride | 1999 | performer: "I Love You" / producer: "I Love You" | |
| Hope Floats | 1998 | performer: "Chances Are" | |
| Switchback | 1997 | performer: "Where I Uses to Have a Heart", "Safe in the Arms of Love" | |
| Grand Ole Opry 70th Anniversary | 1996 | TV Special performer: "I Saw The Light" | |
| Baywatch | 1994 | TV Series performer - 1 episode | |
| The Muppet Christmas Carol | 1992 | performer: "When Love Is Gone" | |
Director
| Title | Year | Status | Character |
| --- | --- | --- | --- |
| Martina McBride: The Road to Eleven | 2011 | TV Movie documentary | |
Actress
| Title | Year | Status | Character |
| --- | --- | --- | --- |
| Baywatch | 1994 | TV Series | Sadie Jennings |
Editor
| Title | Year | Status | Character |
| --- | --- | --- | --- |
| Martina McBride: The Road to Eleven | 2011 | TV Movie documentary | |
Thanks
| Title | Year | Status | Character |
| --- | --- | --- | --- |
| The Ringmaster General | 2012 | Video documentary special thanks | |
Self
| Title | Year | Status | Character |
| --- | --- | --- | --- |
| Larry King Now | 2014 | TV Series | Herself - Guest |
| Home & Family | 2014 | TV Series | Herself - Guest |
| The 56th Annual Grammy Awards | 2014 | TV Special | Herself - Presenter (uncredited) |
| For the Love of Music: The Story of Nashville | 2013 | Documentary | Herself |
| A Very Special Christmas: 25 Years of Bringing Joy to the World | 2012 | TV Special documentary | Herself |
| The Thanksgiving Day Parade on CBS | 2012 | TV Movie | Herself - Guest |
| 20/20 | 2012 | TV Series documentary | Herself - Country Singer (segment "The Greatest Women of Country Music") |
| 2012 ALMA Awards | 2012 | TV Special | Herself |
| From Dust to Dreams: Opening Night at the Smith Center for the Performing Arts | 2012 | TV Movie | Herself |
| CMA Music Festival: Country's Night to Rock | 2012 | TV Movie | Herself |
| Opening Act | 2012 | TV Series | Herself |
| Lionel Richie and Friends | 2012 | TV Movie | Herself |
| The Ringmaster General | 2012 | Video documentary | Herself |
| 47th Annual Academy of Country Music Awards | 2012 | TV Special | Herself |
| The 13th Annual 'A Home for the Holidays' | 2011 | TV Movie | Herself - Host |
| Martina McBride: The Road to Eleven | 2011 | TV Movie documentary | Herself |
| CMA Country Christmas | 2011 | TV Movie | Herself |
| The 45th Annual CMA Awards | 2011 | TV Special | |
| Chelsea Lately | 2009-2011 | TV Series | Herself - Guest / Herself |
| The Talk | 2011 | TV Series | Herself - Musical guest |
| Late Show with David Letterman | 1996-2011 | TV Series | Herself - Musical Guest / Herself |
| Jerry Lewis MDA Labor Day Telethon | 2011 | TV Series | Herself |
| CMA Music Festival: Country's Night to Rock | 2011 | TV Movie | Herself - Performer |
| Boston Pops Fireworks Spectacular | 2011 | TV Movie | Herself |
| CMT Insider | 2005-2011 | TV Series | Herself |
| 2011 CMT Music Awards | 2011 | TV Special | Herself - Presenter |
| CMT: What's Your 20? 20 Greatest Women, 20 Years | 2011 | TV Movie | Herself |
| 46th Annual Academy of Country Music Awards | 2011 | TV Special | Herself - Performer |
| Hit Man Returns: David Foster & Friends | 2011 | | Herself |
| CMT: 40 Greatest Love Songs | 2011 | TV Movie | Herself |
| Naked | 2011 | TV Series | Herself |
| CMA Country Christmas | 2010 | TV Special | Herself - Performer |
| The 44th Annual CMA Awards | 2010 | TV Special | Herself |
| Stand Up to Cancer | 2010 | TV Special | Herself |
| Sidewalks Entertainment | 2010 | TV Series | Herself |
| CMA Music Fest 2010 | 2010 | TV Movie | Herself |
| 2010 CMT Music Awards | 2010 | TV Special | Herself |
| George Strait: ACM Artist of the Decade All Star Concert | 2009 | TV Special documentary | |
| The 43rd Annual Country Music Association Awards | 2009 | TV Special | Herself |
| In the Spotlight with Robin Roberts: Bright Lights. Big Stars. All Access Nashville | 2009 | TV Movie | Herself |
| The Oprah Winfrey Show | 2009 | TV Series | Herself |
| VH1 Divas Live 2009 | 2009 | TV Movie | Herself |
| Canadian Country Music Awards | 2009 | TV Special | Herself |
| Larry King Live | 2005-2009 | TV Series | Herself |
| The Bachelorette | 2009 | TV Series | Herself |
| The Late Late Show with Craig Ferguson | 2009 | TV Series | Herself |
| Walmart Soundcheck | 2009 | TV Series | Herself |
| 44th Annual Academy of Country Music Awards | 2009 | TV Special | |
| Ellen: The Ellen DeGeneres Show | 2005-2009 | TV Series | Herself |
| Stevie Wonder: In Performance at the White House - The Library of Congress Gershwin Prize | 2009 | TV Special | |
| Academy of Country Music Awards Red Carpet Show | 2009 | TV Special | Herself |
| One on One | 2009 | TV Series | Herself |
| Anne Murray: Friends & Legends | 2008 | TV Movie | Herself (as Martina Mcbride) |
| CMT Giants | 2006-2008 | TV Series | Herself / Herself - Performer |
| 42nd Annual Country Music Association Awards | 2008 | TV Special | Herself |
| 41st Annual Country Music Association Awards | 2007 | TV Special | Herself |
| The Tyra Banks Show | 2007 | TV Series | Herself |
| America's Got Talent | 2007 | TV Series | Herself |
| 6 Degrees of Martina McBride | 2007 | TV Movie | Herself |
| Macy's 4th of July Fireworks Spectacular | 2007 | TV Special | |
| 2007 CMT Music Awards | 2007 | TV Special | Herself |
| Late Night with Conan O'Brien | 1993-2007 | TV Series | Herself / Herself - Guest |
| Christmas in Rockefeller Center | 2006 | TV Special | Herself |
| Reba: Video Gold II | 2006 | Video | Herself - Singer |
| 40th Annual Country Music Association Awards | 2006 | TV Special | Herself |
| CMA Red Carpet 2006 | 2006 | TV Movie | Herself |
| Race to the Red Carpet: 2006 Country Music Awards | 2006 | TV Special | Herself |
| Dancing with the Stars | 2006 | TV Series | Herself - Musical Guest |
| Canadian Idol | 2006 | TV Series | Herself -- Guest Performer |
| JCPenney Jam: The Concert for America's Kids | 2006 | TV Special | Herself - Performer |
| The Tonight Show with Jay Leno | 1994-2006 | TV Series | Herself / Herself - Musical Guest / Musical Guest |
| Biography | 1995-2006 | TV Series documentary | Herself |
| Grand Ole Opry at Carnegie Hall | 2006 | TV Special | Herself |
| Extreme Makeover: Home Edition | 2006 | TV Series | Herself |
| CMA Red Carpet Live from NYC | 2005 | TV Movie | Herself |
| To Win Your Heart | 2005 | Video documentary short | Herself |
| Martina McBride: Timeless | 2005 | TV Movie documentary | Herself - Performer |
| CMT: Class of 1995 | 2005 | TV Movie | Herself |
| The CMT Music Awards | 2005 | TV Special | Herself |
| CMT Got Me in with the Band | 2004 | TV Series | Herself |
| 2004 World Series | 2004 | TV Mini-Series | Herself |
| Academy of Country Music Pre-Show | 2004 | TV Movie | Herself |
| The 39th Annual Academy of Country Music Awards | 2004 | TV Special | Herself |
| CMT Flame Worthy Video Music Awards Pre-Party | 2004 | TV Special | Herself |
| The 46th Annual Grammy Awards | 2004 | TV Special | Herself - Perfomer: 'Concrete Angel' |
| Sesame Street | 2004 | TV Series | Herself |
| 37th Annual Country Music Association Awards | 2003 | TV Special | Herself - Performer |
| CMT 100 Greatest Songs of Country Music Concert | 2003 | TV Special | Herself - Performer |
| Our Country | 2003 | Documentary short | Herself |
| The 38th Annual Academy of Country Music Awards | 2003 | TV Special | Herself |
| The 45th Annual Grammy Awards | 2003 | TV Special | Herself |
| The 30th Annual American Music Awards | 2003 | TV Special | Herself |
| Intimate Portrait | 2002 | TV Series documentary | Herself |
| CMT: 40 Greatest Women of Country Music | 2002 | TV Movie documentary | Herself |
| CMT Flame Worthy Video Music Awards | 2002 | TV Special | Herself |
| The 37th Annual Academy of Country Music Awards | 2002 | TV Special | Herself |
| Who Wants to Be a Millionaire | 2001 | TV Series | Herself - Contestant |
| The 28th Annual American Music Awards | 2001 | TV Special | Herself - Presenter |
| 35th Annual Academy of Country Music Awards | 2000 | TV Special | Herself |
| King of the Hill | 2000 | TV Series | Herself |
| The 27th Annual American Music Awards | 2000 | TV Special | Herself - Presenter |
| Early Edition | 1999 | TV Series | Herself |
| Austin City Limits | 1999 | TV Series documentary | Herself |
| CMT All Access | 1999 | TV Series | Herself |
| The 41st Annual Grammy Awards | 1999 | TV Special | Herself |
| Christmas in Washington | 1998 | TV Special | Herself |
| Macy's Thanksgiving Day Parade | 1998 | TV Movie | Herself |
| The Rosie O'Donnell Show | 1998 | TV Series | Herself |
| Happy Birthday Elizabeth: A Celebration of Life | 1997 | TV Special | Herself |
| The 24th Annual American Music Awards | 1997 | TV Special | Herself |
| The 32nd Annual Academy of Country Music Awards | 1997 | TV Special | Herself |
| Farm Aid '96 | 1996 | TV Movie documentary | Herself |
| The 31st Annual Academy of Country Music Awards | 1996 | TV Special | Herself |
| The 23rd Annual American Music Awards | 1996 | TV Special | Herself |
| Grand Ole Opry 70th Anniversary | 1996 | TV Special | Herself |
| 29th Annual Country Music Association Awards | 1995 | TV Special | Herself - Performer |
| 28th Annual Country Music Association Awards | 1994 | TV Special | Herself - Performer |
| 28th Annual TNN/Music City News Country Awards | 1994 | TV Special | Herself |
| The Women of Country | 1993 | TV Movie | Herself |
| General Hospital | 1963 | TV Series | Herself (1994) |
| Martina McBride Everlasting Tour: Live at the Ryman | 2015 | TV Movie | Herself |
| The View | 2005-2015 | TV Series | Herself |
| The Chew | 2012-2015 | TV Series | Herself / Herself - Author |
| American Idol | 2007-2015 | TV Series | Herself - Guest Performer / Herself - Musical Guest / Mentor |
| Front and Center | 2015 | TV Series | Herself |
| All My Friends: Celebrating the Songs & Voice of Gregg Allman | 2014 | TV Movie | Herself |
| Today | 2007-2014 | TV Series | Herself / Herself - Musical Guest |
| Rachael Ray | 2014 | TV Series | Herself |
| Entertainment Tonight | 2007-2014 | TV Series | Herself / Herself - Special Correspondent |
| Inside Edition | 2014 | TV Series documentary | Herself |
| Good Morning America | 2006-2014 | TV Series | Herself |
| Live with Kelly and Michael | 2007-2014 | TV Series | Herself / Herself - Musical Guest |
| George Strait: The Cowboy Rides Away | 2014 | TV Movie | Herself |
| Tavis Smiley | 2014 | TV Series | Herself - Guest |
| Katie | 2014 | TV Series | Herself |
| Headline Country | 2011-2014 | TV Series | Herself |
| The Arsenio Hall Show | 2014 | TV Series | Herself - Musical Guest |
| The Marty Stuart Show | 2014 | TV Series | Herself - Special Guest |
| Fox and Friends | 2014 | TV Series | Herself - Country Singer |
Archive Footage
| Title | Year | Status | Character |
| --- | --- | --- | --- |
| Chelsea Lately | 2012 | TV Series | Herself |
| CMT Hot 20 Countdown | 2009-2011 | TV Series | Herself |
| Breakfast | 2011 | TV Series | Herself - Country Music Singer |
| Best of CMT Music Awards | 2009 | TV Special | Herself |
| Grand Ole Opry | 2007 | TV Series | Herself |
| CMT Insider | 2007 | TV Series | Herself |
| Josh Turner: My Road to the Opry | 2007 | TV Movie documentary | Herself |
| CMT Crossroads | 2006 | TV Series | Herself |
| CMT: 20 Sexiest Women | 2004 | TV Special | Herself |
| Country Superstars: Video Hits | 2004 | Video short | Herself |
| CMT: 100 Greatest Music Videos | 2004 | TV Movie | Herself |