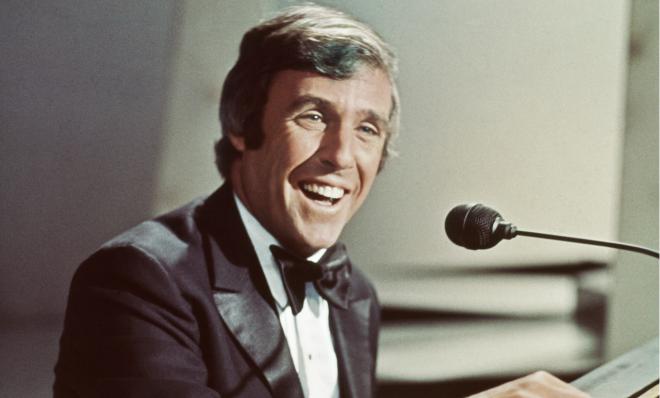 Burt Bacharach Net Worth is

$160 Million
Burt Bacharach Bio/Wiki 2018
He's a renowned vocalist and songwriter and his awesome tunes have acquired numerous hearts all around the globe. He's none apart from the living legend Burt Bacharach. Only at that age he's managed to look youthful and has kept his health. He was born in a location called Kansas City, which lies in Missouri of United States of America. He's not so tall as he's a typical height of 1.73 meters.
Some dumb hoax was disperse of him being dead or his passing but it had been totally untrue and absurd. He's poured so much in his tunes and has made individuals feel living along with his music. He's been really successful in his career also it's given him great gains and net worth in countless dollars. He's living a king's life due to his gains. It doesn't look like he's active in Instagram and Twitter and this means he will not prefer to upload his pictures and posts in those websites to share them together with his supporters and nearest and dearest. Lots of info on him and his fascinating biography could be seized from wiki websites like Wikipedia and IMDb. His music videos have numerous views in YouTube and this can be only one reflection of him enormous acclaim and popularity.
Till now he's been married four times and this shows he's not in any way homosexual. He's presently married to his partner Jane Hansen and their relationship has do nicely till now leaving likelihood of a divorce to happen in their own own lives to an extremely minimal. He'd a total of three kids but unfortunately among his daughter committed suicide. Another two he'd been wed and unfortunately split are Angie Dickinson and Carole Bayer Sager.
He's had many appearances in films and TV shows and he's impressed everyone with his performing abilities at the same time.
His records have become tremendous success and this can be the reason he's really large now. He released an album called Following the Fox in the year 1966 and this became popular among his fans and music lovers. Other records to his credits are Girl, Arthur, Reach Out, Casino Royale and One Amazing Night.
 
| | |
| --- | --- |
| Full Name | Burt Bacharach |
| Net Worth | $160 Million |
| Date Of Birth | May 12, 1928 |
| Place Of Birth | Kansas City, Missouri, United States |
| Height | 5' 8" (1.73 m) |
| Profession | Singer, songwriter, pianist, composer, record producer |
| Education | Forest Hills High School, New York, Montreal's McGill University, at the Mannes College of Music, Music Academy of the West |
| Nationality | American |
| Spouse | Paula Stewart (1953-1958), Angie Dickinson (1965-1980), Carole Bayer Sager (1982-1991), Jane Hansen (m. 1993-) |
| Children | Lea Nikki Bacharach, Raleigh Bacharach, Oliver Bacharach, Cristopher Bacharach |
| Parents | Irma M. Bacharach, Bertram M. Bacharach, The Look of Love, I Say Little Prayer, Trains And Boats And Planes |
| Nicknames | Burt P. Bacharach , Burt F. Bacharach |
| Awards | Academy Award for Best Original Song/Best Original Music Score, Golden Globe Awards, Grammy Awards, BAFTA Award for Best Film Music, Primetime Emmy Award,Drama Desk Award for Outstanding Music (1969) |
| Nominations | Grammy Award for Best Pop Instrumental Performance, Satellite Award for Best Original Song, NME Award for World Musical Personality, Outer Critics Circle Award for Outstanding New Off-Broadway Musical, Lucille Lortel Award for Outstanding Musical, The Look of Love, I Say Little Prayer, Trains And Bo... |
| Movies | A Tribute to Burt Bacharach and Hal David, The Best of Sessions at West 54th: Vol. 2 |
| TV Shows | Austin Powers: The Spy Who Shagged Me, An Evening with Marlene Dietrich, Analyze This, Austin Powers in Goldmember, Marlene Dietrich: Her Own Song, Nip/Tuck, The Nanny |
| # | Quote |
| --- | --- |
| 1 | I'm very appreciative of the way I'm appreciated in various parts of the world. But I have trouble retaining the high. You finish a concert; it's been good. People backstage tell you how great you are, tell you stories about how this song or that song changed their life, then you go back to your hotel; you switch on the television set, and . . . you're alone. When I lived in Santa Monica with Jane, it was always kind of a downer coming off the road. She'd say to me: 'You're Santa Monica Burt now. Santa Monica Burt doesn't get a standing ovation every time he walks down Main Street'. |
| 2 | Brian Wilson's brilliant but really lucky to be all together, to be able to perform. In fact I think it's miraculous. |
| 3 | I never did much of the drugs, y'know? Although I did used to like a Jack Daniel's. These days, it's just a glass of wine with dinner. |
| 4 | I'm very lucky that so many of the songs I wrote were written at the time they were. A good song is still a good song, it's just so much harder now to make it exist and last. Do you go into a piano bar and hear a song by 'N Sync or the Backstreet Boys? Is there anyone covering songs from Spring Awakening [the alt-rock musical]? |
| 5 | They put a label on my music. They called it 'easy listening'. I don't think my songs are easy listening. I don't think 'Anyone Who Had a Heart' is easy listening. |
| 6 | I've written some really bad songs, which you'll never hear. An example? 'Underneath the Overpass.' |
| 7 | Elvis Costello is a good guy. He is very intense. When we were working on 'Painted from Memory,' I could always bet that at 2.30am, if I was up and thinking about something, then he'd be up and thinking about the same thing, too. |
| 8 | It's hard to be married to someone in the business. Carole Bayer Sager and I wrote some really good songs - we had three No 1 hits together. But I think you have to be grown-up, and I don't think I've been particularly grown-up in some of these marriages that I've had. |
| 9 | The groovy thing about pop music is that it's wide open. Anything can happen. |
| 10 | A synonym is a word you use when you can't spell the word you first thought of. |
| # | Fact |
| --- | --- |
| 1 | He worked with Peter Sellers, Peter O'Toole, Woody Allen and Ursula Andress on both What's New Pussycat (1965) and Casino Royale (1967). |
| 2 | As a VIP guest of President Barack Obama at the White House, Bacharach and lyricist Hal David were presented with the Library of Congress "Gershwin Prize for Popular Song" trophy. Bacharach had just celebrated his 84th birthday. Among the various artists commemorating the duo's lifelong achievement with personal renditions of Bacharach/David songs were: Mike Myers ("What's New, Pussycat?"), Sheryl Crow and Lyle Lovett ("I'll Never Fall in Love Again"), Rumer ("A House is Not a Home"), Stevie Wonder ("Alfie"). To close the evening, Wonder introduced the President who finally presented the trophy plaques to Burt and Eunice David (accepting on behalf of husband Hal) [East Room - White House]. [May 2012] |
| 3 | Bacharach's chart-topping song "Raindrops Keep Falling on My Head" (sung by B.J. Thomas) was used in the British TV commercial for "Walkers" crisps featuring Gary Lineker and Cat Deeley in the bicycling roles originated by Paul Newman and Katharine Ross in Butch Cassidy and the Sundance Kid (1969). [2009] |
| 4 | Counts "Alfie" (lyrics by Hal David) as his personal favorite of all the songs he has written. |
| 5 | Inducted into the Songwriters Hall of Fame in 1972. |
| 6 | Owned a successful racehorse, Soul of Matter, winning a one million dollar prize race in 1995. |
| 7 | Is mentioned in Status Quo's song "Diggin' Burt Bachrach". |
| 8 | Has received 6 Grammy Awards since 1967, most notably for "Song Of The Year" in 1986 ("That's What Friends Are For", performed by Dionne Warwick, Elton John, Gladys Knight and Stevie Wonder). |
| 9 | His daughter, (with Angie Dickinson), Nikki Bacharach, died on January 4, 2007 at age 40 of suicide in Ventura County, California. Nikki suffered from Asperger's Disorder, a form of autism. |
| 10 | Has a son, Christopher, with Carole Bayer Sager who lives with Sager and her husband Robert Daly in Los Angeles. |
| 11 | Was nominated for Broadway's 1969 Tony Award for his music and lyrics as part of a Best Musical nomination for "Promises! Promises!" |
| 12 | Was a former accompanist for Marlene Dietrich. |
| 13 | Filed suit for $15M against an Indianapolis theatre, where he claims to have fallen and broken his shoulder on an uneven floor. [March 2001] |
| 14 | Awarded the Polar Music Prize, the Royal Swedish Academy of Music Award, in 2001. |
| 15 | Born at 1:10am-CDT |
Soundtrack
| Title | Year | Status | Character |
| --- | --- | --- | --- |
| Pop Idol | 2001-2003 | TV Series writer - 5 episodes | |
| Cade's County | 1972 | TV Series music - 1 episode | |
| I Love the '80s Strikes Back | 2003 | TV Series documentary writer - 1 episode | |
| Der Tod der Maria Malibran | 1972 | music: "Love of a Boy" - uncredited | |
| Celebridade | 2003 | TV Series writer - 1 episode | |
| Missed the Boat | 1971 | Short music: "What the World Needs Now Is Love" - uncredited | |
| Operación triunfo | 2003 | TV Series writer - 1 episode | |
| Something Big | 1971 | music: "Something Big" | |
| Miss Match | 2003 | TV Series writer - 1 episode | |
| Long Ago, Tomorrow | 1971 | music: "Long Ago Tomorrow" US release only | |
| In the Cut | 2003 | music: "The Look of Love" | |
| Monty Python's Flying Circus | 1970 | TV Series writer - 2 episodes | |
| Charlie's Angels: Full Throttle | 2003 | writer: "Raindrops Keep Fallin' On My Head" | |
| Die Rudi Carrell Show | 1970 | TV Series music - 1 episode | |
| The In-Laws | 2003/I | writer: "What the World Needs Now Is Love", "Raindrops Keep Fallin' on My Head" | |
| The Party Game | 1970 | TV Series performer: "Bond Street" | |
| Gilmore Girls | 2003 | TV Series music - 1 episode | |
| The Best on Record | 1970 | TV Special writer: "Raindrops Keep Fallin' On My Head" | |
| Traumprinz in Farbe | 2003 | TV Movie writer: "Wishin' and Hopin'" | |
| In Melbourne Tonight | 1970 | TV Series writer - 2 episodes | |
| Mulheres Apaixonadas | 2003 | TV Series writer: "The Look Of Love" | |
| The 42nd Annual Academy Awards | 1970 | TV Special writer: "Raindrops Keep Fallin' on My Head" | |
| Camp | 2003 | writer: "Turkey Lurkey Time" | |
| The Lawrence Welk Show | 1970 | TV Series music - 1 episode | |
| Hunks | 2003 | Video documentary writer: " There's Always Something There To Remind Me" | |
| Pussycat, Pussycat, I Love You | 1970 | music: "What's New Pussycat" | |
| Catch Me If You Can | 2002 | music: "The Look of Love" | |
| The Boys in the Band | 1970 | performer: "The Look of Love" / writer: "The Look of Love" | |
| Two Weeks Notice | 2002 | writer: "Magic Moments", "The Look of Love" | |
| It Takes a Thief | 1970 | TV Series music - 1 episode | |
| Confessions of a Dangerous Mind | 2002 | writer: "Raindrops Keep Falling on My Head" | |
| The Morecambe & Wise Show | 1970 | TV Series music - 1 episode | |
| Crossing Jordan | 2002 | TV Series writer - 2 episodes | |
| Pop Go the Sixties! | 1969 | TV Movie music: "There's Always Something There To Remind Me", "Anyone Who Had A Heart" | |
| Wild West | 2002 | TV Series writer - 1 episode | |
| Sounds Like Us | 1969 | TV Series writer - 3 episodes | |
| Bara no jujika | 2002 | TV Mini-Series writer: "Arthur's Theme" | |
| Music Scene | 1969 | TV Series music - 3 episodes | |
| American Dreams | 2002 | TV Series writer: "Wishin' And Hopin'" | |
| The Ed Sullivan Show | 1968-1969 | TV Series music - 2 episodes | |
| Unconditional Love | 2002 | writer: "They Long to Be Close to You", "Raindrops Keep Falling on My Head" | |
| Butch Cassidy and the Sundance Kid | 1969 | music: "Raindrops Keep Fallin' on my Head" - uncredited | |
| Xi yang tian shi | 2002 | music: "They Long To Be Close To You" | |
| Bob & Carol & Ted & Alice | 1969 | "What the World Needs Now Is Love" | |
| Austin Powers in Goldmember | 2002 | performer: "What The World Needs Now Is Love" / writer: "What The World Needs Now Is Love", "Alfie What's It All About, Austin?" | |
| The April Fools | 1969 | writer: "April Fools", "I Say a Little Prayer" | |
| Door to Door | 2002 | TV Movie writer: "Anyone Who Had A Heart" | |
| The 23rd Annual Tony Awards | 1969 | TV Special writer: "She Likes Basketball/Turkey Lurkey Time" | |
| Enough | 2002/I | writer: "This Guy's in Love with You" | |
| Goodbye, Columbus | 1969 | music: "Wives and Lovers" - uncredited | |
| Teachers | 2002 | TV Series writer - 1 episode | |
| The Kraft Music Hall | 1969 | TV Series music - 1 episode | |
| Undeclared | 2001-2002 | TV Series writer - 2 episodes | |
| Carol Channing and Pearl Bailey: On Broadway | 1969 | TV Movie music: "Wives and Lovers" | |
| Un paso adelante | 2002 | TV Series writer - 1 episode | |
| The Cool of the Evening | 1968 | TV Series writer - 1 episode | |
| Kuutamolla | 2002 | writer: "Walk On By" | |
| A Family Thing | 1968 | TV Special writer: "What the World Needs Now Is Love" | |
| Sex and the City | 2002 | TV Series music - 1 episode | |
| Uptight | 1968 | TV Series writer - 1 episode | |
| The Simpsons | | TV Series 1 episode, 1992 writer - 11 episodes, 1991 - 2017 music - 4 episodes, 1990 - 2013 lyrics - 1 episode, 1999 | |
| Ronnie Milsap: Live | 2002 | Video writer: "Any Day Now" | |
| Andy Williams' Kaleidoscope Company | 1968 | TV Movie performer: "Always Something There to Remind Me" / writer: "Walk on By", "Always Something There to Remind Me", "The Look of Love", "What's New Pussycat", "Wives and Lovers", "I Say a Little Prayer", "What the World Needs Now" | |
| Feud | 2017 | TV Series music - 2 episodes | |
| The Wash | 2001 | writer: "No Other Love" | |
| The Beat of the Brass | 1968 | TV Special writer: "This Guy's In Love With You" | |
| Mystery Science Theater 3000: The Return | 2017 | TV Series writer - 1 episode | |
| Bandits | 2001 | music: "Walk On By" 1964 | |
| The 40th Annual Academy Awards | 1968 | TV Special performer: "The Look of Love" | |
| The Boss Baby | 2017 | writer: "What The World Needs Now Is Love" | |
| Something to Remind Me | 2001 | TV Movie writer: "What the World Needs Now is Love", " There's Always Something There to Remind Me" - uncredited | |
| The Hollywood Palace | 1967-1968 | TV Series writer - 2 episodes | |
| Show Jana Krause | 2017 | TV Series music - 1 episode | |
| Lukas | 2001 | TV Series music - 1 episode | |
| John Davidson at Notre Dame | 1967 | TV Movie writer: "What the World Needs Now is Love" | |
| The LEGO Batman Movie | 2017 | writer: "Girls Know How" | |
| Cats & Dogs | 2001 | writer: "What's New Pussycat" | |
| Casino Royale | 1967 | music: "Casino Royale", "The Look of Love", "What's New Pussycat?" uncredited, "Have No Fear, Bond Is Here" | |
| Loco x vos | 2016 | TV Series writer - 1 episode | |
| 3rd Rock from the Sun | 1999-2001 | TV Series writer - 2 episodes | |
| The 39th Annual Academy Awards | 1967 | TV Special music: "Alfie" | |
| The Tonight Show Starring Jimmy Fallon | | TV Series writer - 2 episodes, 2016 music - 1 episode, 2016 | |
| Bridget Jones's Diary | 2001 | writer: "Magic Moments" | |
| The World: Color It Happy | 1967 | TV Movie music: "Happy is a Color" | |
| Strictly Come Dancing | 2014-2016 | TV Series writer - 4 episodes | |
| Get Over It | 2001 | writer: "I'll Never Fall in Love Again" | |
| After the Fox | 1966 | music: "After the Fox" | |
| Timeshift | 2012-2016 | TV Series documentary writer - 2 episodes | |
| Barend en Van Dorp | 2001 | TV Series writer - 1 episode | |
| The 38th Annual Academy Awards | 1966 | TV Special music: "What's New, Pussycat" | |
| Who's Doing the Dishes? | 2016 | TV Series writer - 2 episodes | |
| Saving Silverman | 2001 | writer: "Heartlight" | |
| Alfie | 1966 | arranger: "Alfie" / producer: "Alfie" / writer: "Alfie" | |
| Bridget Jones's Baby | 2016 | writer: "Walk On By" | |
| Night Fever | 2000 | TV Series music - 1 episode | |
| Promise Her Anything | 1966 | music: "Promise Her Anything" | |
| The Night Of | 2016 | TV Mini-Series writer - 1 episode | |
| Popular | | TV Series writer - 1 episode, 2000 music - 1 episode, 1999 | |
| Made in Paris | 1966 | music: "Made in Paris" | |
| Now You See Me 2 | 2016 | writer: "Magic Moments" | |
| Meet the Parents | 2000 | writer: "What's New Pussycat?" | |
| Hullabaloo | | TV Series writer - 1 episode, 1966 music - 1 episode, 1965 | |
| Quick Reviews with Maverick | 2016 | TV Series writer - 1 episode | |
| Wilde mossels | 2000 | performer: "South American Getaway" / writer: "South American Getaway" | |
| The Sammy Davis, Jr. Show | 1966 | TV Series writer - 1 episode | |
| World Cup 1966: Alfie's Boys | 2016 | TV Movie documentary writer: "Alfie" - uncredited | |
| Beautiful Creatures | 2000 | writer: "The Look Of Love" | |
| Shindig! | | TV Series writer - 7 episodes, 1964 - 1966 music - 5 episodes, 1964 - 1965 | |
| Lip Sync Battle Philippines | 2016 | TV Series writer - 1 episode | |
| Shaft | 2000 | "Do What I Gotta Do" | |
| Hollywood a Go Go | | TV Series music - 3 episodes, 1965 writer - 1 episode, 1965 | |
| Angry Birds | 2016 | writer: "Close to You" | |
| Laços de Família | 2000 | TV Series music - 1 episode | |
| It's What's Happening, Baby! | 1965 | TV Special music: "Walk on By" | |
| Po | 2016 | lyrics: "Close To You" | |
| Yi Yi | 2000 | writer: "Baby It's You" | |
| Fanfare | 1965 | TV Series music - 1 episode | |
| Britain's Got Talent | | TV Series music - 2 episodes, 2012 - 2016 writer - 1 episode, 2015 | |
| Futurama | 2000 | TV Series music - 1 episode | |
| What's New Pussycat | 1965 | music: "What's New Pussycat" 1965, "Here I Am" 1965, "My Little Red Book" 1965, "Dance Mamma, Dance Pappa, Dance" 1965 uncredited | |
| Vinyl | 2016 | TV Series writer - 1 episode | |
| Best | 2000 | writer: "I Say a Little Prayer" | |
| Send Me No Flowers | 1964 | music: "Send Me No Flowers" | |
| La Marató 2015 | 2015 | TV Movie writer: "A prop teu Close to You" | |
| Kevin & Perry Go Large | 2000 | writer: "The Look Of Love" | |
| A House Is Not a Home | 1964 | "A House Is Not a Home" | |
| El making of del disc de La Marató | 2015 | TV Movie documentary writer: "A prop teu Close to You" | |
| Gossip | 2000/I | writer: "The Look of Love" | |
| I've Got a Secret | 1963 | TV Series music - 1 episode | |
| The Beatles: 1 | 2015 | Video writer: "Baby It's You" | |
| The 72nd Annual Academy Awards | 2000 | TV Special writer: "Alfie", "Raindrops Keep Fallin' on My Head" | |
| New American Bandstand 1965 | 1962 | TV Series writer - 1 episode | |
| Tu cara me suena | 2015 | TV Series writer - 1 episode | |
| High Fidelity | 2000 | writer: "My Little Red Book" | |
| Ring-a-Ding Rhythm! | 1962 | writer: "Another Tear Falls" | |
| First Timers | 2015/VI | Short writer: "Wishin' and Hopin" | |
| Everybody Loves Raymond | 2000 | TV Series writer - 1 episode | |
| Forever My Love | 1962 | music: "Forever my Love" | |
| Stonewall | 2015 | writer: "I Say A Little Prayer" | |
| Isn't She Great | 2000 | writer: "I'm On My Way", "Open Your Heart" | |
| Wonderful to Be Young! | 1961 | writer: "It's Wonderful To Be Young" US print only | |
| Legend | 2015/I | performer: "The Look of Love" / writer: "The Look of Love" | |
| Xena: Warrior Princess | 2000 | TV Series music - 1 episode | |
| Love in a Goldfish Bowl | 1961 | music: "Love in a Goldfish Bowl" | |
| Masters of Sex | 2015 | TV Series writer - 2 episodes | |
| Stars in Their Eyes | 1994-2000 | TV Series writer - 7 episodes | |
| Juke Box Rhythm | 1959 | music: "Make Room for the Joy" | |
| The Voice | 2012-2015 | TV Series writer - 2 episodes | |
| Kung Fu Kenobi's Big Adventure | 1999 | Short producer: "Heartlight" | |
| The Blob | 1958 | writer: "THE BLOB" | |
| Glastonbury 2015 | | TV Series performer - 2 episodes, 2015 writer - 1 episode, 2015 | |
| Stuart Little | 1999 | producer: "Walking Tall" / writer: "Walking Tall" | |
| Country Music Holiday | 1958 | music: "Country Music Holiday" | |
| Stalker | 2014-2015 | TV Series writer - 2 episodes | |
| Ett litet rött paket | 1999 | TV Series writer - 1 episode | |
| Perry Como's Kraft Music Hall | 1958 | TV Series music - 1 episode | |
| One More Time | 2015 | writer: "Walk On By" | |
| Strange Planet | 1999 | writer: "The Look of Love" | |
| The Gale Storm Show: Oh! Susanna | 1958 | TV Series writer - 1 episode | |
| Britain's Got More Talent | 2015 | TV Series writer - 1 episode | |
| An Audience with Tom Jones | 1999 | TV Special writer: "What's new pussycat" | |
| The Sad Sack | 1957 | music: "The Sad Sack" | |
| Mavis! | 2015 | Documentary writer: "A House is Not a Home" | |
| I epithesi tou gigantiaiou mousaka | 1999 | writer: "Walk on By" | |
| Lizzie | 1957 | writer: "Warm and Tender" | |
| The Last Man on Earth | | TV Series performer - 1 episode, 2015 writer - 1 episode, 2015 | |
| Holy Smoke | 1999 | writer: "Baby It's You" | |
| Don't Knock the Rock | 1956 | writer: "I Cry More" | |
| Family Guy | 2007-2015 | TV Series writer - 2 episodes | |
| Love Stinks | 1999 | writer: " They Long to Be Close to You", "I'll Never Fall in Love Again" | |
| In My Life... Zsa Zsa Live | | Video documentary writer: "What the World Needs Now", "Say A Little Prayer" | |
| Glee | | TV Series music - 4 episodes, 2009 - 2010 writer - 2 episodes, 2012 - 2015 | |
| Two Hands | 1999 | writer: "This Guy's In Love With You" | |
| Strange Magic | 2015 | writer: "I'll Never Fall in Love Again" | |
| The Dogwalker | 1999 | writer: "The Look of Love" | |
| Bette Midler: One Night Only | 2014 | TV Movie writer: "Baby It's You" | |
| Big Daddy | 1999 | writer: "Only Love Can Break Your Heart" | |
| The Interview | 2014/II | writer: "Walk On By" | |
| Made Men | 1999 | writer: "I'll never fall in love again" | |
| Live with Kelly and Ryan | 2014 | TV Series writer - 1 episode | |
| Austin Powers: The Spy Who Shagged Me | 1999 | performer: "I'll Never Fall In Love Again" / producer: "I'll Never Fall In Love Again" / writer: "I'll Never Fall In Love Again" | |
| Pohádkár | 2014 | music: "Raindrops Keep Falling On My Head" | |
| Dogma | 1999 | writer: "Magic Moments" | |
| Love, Rosie | 2014 | writer: "I'll Never Fall In Love Again" | |
| The Nanny | 1999 | TV Series writer - 1 episode | |
| Inherent Vice | 2014 | writer: "Any Day Now" | |
| Ratcatcher | 1999 | writer: "What's New Pussycat" | |
| The Voice Kids | 2014 | TV Series writer - 2 episodes | |
| Heart | 1999 | writer: "Anyone Who Had a Heart" | |
| Tu cara me suena - Argentina | 2014 | TV Series writer - 1 episode | |
| Great Railway Journeys | 1999 | TV Series documentary music - 1 episode | |
| Love Child | 2014 | TV Series writer - 2 episodes | |
| A Walk on the Moon | 1999 | writer: "Wishin' & Hopin'" 1963 | |
| Girls | 2014 | TV Series writer - 1 episode | |
| That '70s Show | 1998 | TV Series music - 1 episode | |
| The Footy Show | 2014 | TV Series writer - 1 episode | |
| I'll Be Home for Christmas | 1998 | writer: "What's New Pussycat?" | |
| Dancing on Ice | 2010-2014 | TV Series writer - 6 episodes | |
| Sabrina, the Teenage Witch | 1998 | TV Series writer - 1 episode | |
| Helix | 2014 | TV Series music - 1 episode | |
| Home Fries | 1998 | writer: "Magic Moments" | |
| Buddy | 2013/II | music: "They Long To Be Close To You" | |
| Permanent Midnight | 1998 | writer: "2WICKY" | |
| The One and Only Cilla Black | 2013 | TV Movie documentary music: "Alfie", "Anyone Who Had A Heart" | |
| The Avengers | 1998 | writer: "RAINDROPS KEEP FALLIN' ON MY HEAD" | |
| Pastor Mike Online | 2011-2013 | TV Series music - 155 episodes | |
| Any Day Now | 1998 | TV Series writer: "Any Day Now" | |
| InRealLife | 2013 | Documentary writer: "Wishin' And Hopin'" | |
| Daria | 1998 | TV Series writer - 1 episode | |
| Horns | 2013 | writer: "What the World Needs Now is Love" | |
| There's Something About Mary | 1998 | writer: " They Long to Be Close to You" | |
| The Voice of the Philippines | 2013 | TV Series writer - 1 episode | |
| Fear and Loathing in Las Vegas | 1998 | writer: "Magic Moments" | |
| The Newsroom | 2013 | TV Series writer - 1 episode | |
| El grito en el cielo | 1998 | writer: "I Say a Little Prayer" | |
| Turbo | 2013 | writer: "What's New Pussycat?" | |
| Paulie | 1998 | writer: "What's New Pussycat" | |
| Mad Men | 2013 | TV Series music - 1 episode | |
| Burt Bacharach: One Amazing Night | 1998 | TV Special documentary performer: "There's Always Something There to Remind Me" | |
| Young & Beautiful | 2013 | writer: "L'amour d'un garçon" | |
| Caroline in the City | 1998 | TV Series writer - 1 episode | |
| Saturday Night Live | | TV Series writer - 2 episodes, 2009 - 2013 music - 1 episode, 2009 | |
| From the Earth to the Moon | 1998 | TV Mini-Series writer - 2 episodes | |
| Bates Motel | 2013 | TV Series writer - 1 episode | |
| Okay tone | 1998 | TV Series writer - 1 episode | |
| Stevie Wonder with Friends: Celebrating a Message of Peace | 2013 | TV Special writer: "What the World Needs Now is Love" | |
| Ally McBeal | 1998 | TV Series writer - 1 episode | |
| The Look of Love | 2013 | writer: "The Look of Love", "Anyone Who Had a Heart", "This Guy's In Love with You" | |
| Johnny Skidmarks | 1998 | writer: "Magic Moments" | |
| House of Lies | 2013 | TV Series writer - 1 episode | |
| Close to You: Remembering the Carpenters | 1997 | TV Movie documentary writer: "They Long To Be Close To You" | |
| American Horror Story | 2012 | TV Series writer - 1 episode | |
| Mystery Science Theater 3000 | 1992-1997 | TV Series writer - 9 episodes | |
| The X Factor | | TV Series writer - 8 episodes, 2004 - 2012 music - 6 episodes, 2004 - 2012 | |
| I'm Alan Partridge | 1997 | TV Series writer - 1 episode | |
| California's Gold | 2012 | TV Series documentary music - 1 episode | |
| I Know What You Did Last Summer | 1997 | writer: "2Wicky" | |
| Rude Tube | 2009-2012 | TV Series writer - 3 episodes | |
| Shooting Fish | 1997 | lyrics: "I'm a Better Man For Having Loved You", "What the World Needs Now Is Love", "Do You Know the Way to San Jose?" / music: "I'm a Better Man For Having Loved You", "What the World Needs Now Is Love", "Do You Know the Way to San Jose?" | |
| Girl Most Likely | 2012 | writer: "I Just Don't Know What To Do With Myself" | |
| My Best Friend's Wedding | 1997 | writer: "Wishin' And Hopin'", "I Just Don't Know What To Do With Myself", "Do You Know The Way To San Jose?", "I Say A Little Prayer", "What the World Needs Now is Love", "I Say a Little Prayer" uncredited, "I Say A Little Prayer Reggae Mix" uncredited | |
| The Place Beyond the Pines | 2012 | writer: "Don't Go Please Stay" | |
| Clockwatchers | 1997 | writer: "Raindrops Keep Falling on My Head" | |
| The Tonight Show with Jay Leno | 2011-2012 | TV Series music - 7 episodes | |
| As Time Goes By | 1997 | TV Series writer - 1 episode | |
| Inspector George Gently | 2012 | TV Series writer - 1 episode | |
| Austin Powers: International Man of Mystery | 1997 | performer: "What the World Needs Now Is Love" / writer: "What the World Needs Now Is Love", "The Look of Love" | |
| Sushi Girl | 2012 | music: "Walk On By" | |
| King of the Hill | 1997 | TV Series writer - 1 episode | |
| June Brown: Respect Your Elders | 2012 | TV Movie documentary writer: "What the World Needs Now Is Love" - uncredited | |
| Romy and Michele's High School Reunion | 1997 | writer: "There's Always Something There to Remind Me" | |
| Seeking a Friend for the End of the World | 2012 | writer: "This Guy's In Love With You" | |
| Classe mista 3A | 1996 | music: "Close To You" | |
| Madagascar 3: Europe's Most Wanted | 2012 | writer: "What's New Pussycat?" | |
| One Fine Day | 1996 | writer: "This Guy's in Love with You" | |
| The Voice UK | 2012 | TV Series music - 1 episode | |
| The Associate | 1996 | writer: "The Look of Love" | |
| Dancing Stars | 2012 | TV Series writer - 1 episode | |
| The First Wives Club | 1996 | writer: "Wives and Lovers" | |
| The 84th Annual Academy Awards | 2012 | TV Special music: "The Tree of Life" | |
| Grace of My Heart | 1996 | performer: "God Give Me Strength" / producer: "God Give Me Strength" / writer: "God Give Me Strength" | |
| Em dónes vida. El llibre i el disc de La Marató | 2011 | TV Movie documentary writer: "I Say a Little Prayer" | |
| Muppets Tonight | 1996 | TV Series music - 1 episode | |
| American Masters | | TV Series documentary writer - 1 episode, 2011 music - 1 episode, 2007 | |
| The Delicate Art of the Rifle | 1996 | arranger: "Where Have All The Flowers Gone" | |
| Dancing with the Stars | | TV Series 1 episode, 2006 writer - 2 episodes, 2009 - 2011 music - 2 episodes, 2008 - 2009 | |
| Spy Hard | 1996 | writer: "Raindrops Keep Falling On My Head" | |
| The Choir: Military Wives | 2011 | TV Mini-Series documentary music - 1 episode | |
| Love Serenade | 1996 | writer: "What the World Needs Now is Love" | |
| Showboaters | 2011 | TV Series writer - 2 episodes | |
| Sunset Park | 1996 | writer: "Back at You" | |
| Late Show with David Letterman | | TV Series music - 2 episodes, 2011 writer - 1 episode, 2010 | |
| Stealing Beauty | 1996 | writer: "2 Wicky" | |
| EastEnders | 2011 | TV Series music - 1 episode | |
| Fargo | 1996 | writer: "Do You Know the Way to San Jose" | |
| South Park | 2011 | TV Series writer - 1 episode | |
| I Shot Andy Warhol | 1996 | writer: "Walk on By" | |
| Coming Up Roses | 2011 | music: "Do You Know the Way to San José?" | |
| High Society | 1996 | TV Series writer - 1 episode | |
| Mientras duermes | 2011 | writer: "Keep Me In Mind" | |
| Late Bloomers | 1996 | writer: "Wishin' & Hopin'" | |
| Neon Naege Banhaesseo | 2011 | TV Series writer - 1 episode | |
| The Beatles Anthology | 1995 | TV Mini-Series documentary writer: "Baby It's You" | |
| Todd's Pop Song Reviews | 2011 | TV Series documentary writer - 1 episode | |
| Dead Presidents | 1995 | writer: "The Look Of Love", "Walk On By" | |
| Dancing with the Stars | 2011 | TV Series writer - 2 episodes | |
| Blue Juice | 1995 | writer: "You're the Dream" | |
| Bridesmaids | 2011/I | writer: "That's What Friends Are For" | |
| Lord of Illusions | 1995 | writer: "Magic Moments" | |
| Glee Encore | 2011 | Video music: "I Say A Little Prayer", "One Less Bell To Answer", "A House Is Not A Home Barbra Steisand" | |
| Derby | 1995 | TV Movie writer: "THE BEST WE EVER HAD" | |
| Arthur | 2011/I | writer: "Arthur's Theme Best That You Can Do" | |
| Bad Boys | 1995 | writer: "Me Against the World" | |
| Late Night with Jimmy Fallon | 2010-2011 | TV Series music - 2 episodes | |
| Chicago Hope | 1995 | TV Series music - 1 episode | |
| Some Jerk with a Camera | 2011 | TV Series writer - 1 episode | |
| A Bit of Fry and Laurie | 1995 | TV Series writer - 1 episode | |
| Levenslied | | TV Series lyrics - 1 episode, 2011 music - 1 episode, 2011 | |
| Boys on the Side | 1995 | writer: "Close To You", "Raindrops Keep Falling On My Head" | |
| Memòries de la tele | 2009-2011 | TV Series music - 3 episodes | |
| Carpenters: Interpretations - A 25th Anniversary Celebration | 1995 | Video short music: " They Long To Be Close To You" | |
| Blob Town | 2010 | Documentary short writer: "The Blob" | |
| Tohuwabohu | | TV Series music - 5 episodes, 1994 - 1995 writer - 3 episodes, 1994 - 1995 | |
| Little Fockers | 2010 | writer: "What's New Pussycat?" | |
| The Scout | 1994 | writer: "Do You Know the Way to San Jose" | |
| Desperate Housewives | 2010 | TV Series writer - 1 episode | |
| Priest | 1994 | "ANYONE WHO HAD A HEART" / lyrics: "ANYONE WHO HAD A HEART" / music: "ANYONE WHO HAD A HEART" | |
| Huckabee | 2010 | TV Series music - 1 episode | |
| Forrest Gump | 1994 | music: "What The World Needs Now Is Love" 1965, "Raindrops Keep Fallin' On My Head" 1969 | |
| X Factor | 2010 | TV Series writer - 1 episode | |
| Sjans | 1994 | TV Series music - 1 episode | |
| Dokonalý svet | 2010 | TV Series music - 1 episode | |
| Even Cowgirls Get the Blues | 1993 | writer: "This Guy's in Love with You" | |
| One Night Stand | 2010 | TV Series short music - 1 episode | |
| Dragon: The Bruce Lee Story | 1993 | writer: "The Man Who Shot Liberty Valence" | |
| Los ojos de Julia | 2010 | writer: "The Look of Love" | |
| This Boy's Life | 1993 | writer: "Magic Moments" | |
| The 64th Annual Tony Awards | 2010 | TV Special writer: "I Say a Little Prayer", "Overture" | |
| Lipstick on Your Collar | 1993 | TV Mini-Series writer - 1 episode | |
| Velódromo | 2010 | writer: "Raindrops Keep Falling on my Head" | |
| Matinee | 1993 | writer: "The Man Who Shot Liberty Valance" | |
| Multiple Sarcasms | 2010 | performer: "South American Getaway" / writer: "South American Getaway" | |
| Alive | 1993 | writer: "The Look Of Love", "Do You Know The Way To San Jose?" | |
| Nurse Jackie | 2010 | TV Series writer - 1 episode | |
| Shindig! Presents British Invasion Vol. 2 | 1992 | Video short writer: "Trains And Boats And Planes" | |
| Diva | 2010 | TV Series music - 1 episode | |
| That Night | 1992 | writer: "WIVES AND LOVERS" | |
| Secret Diary of a Call Girl | 2010 | TV Series writer - 2 episodes | |
| The Tonight Show Starring Johnny Carson | | TV Series music - 1 episode, 1992 writer - 1 episode, 1982 | |
| From Paris with Love | 2010 | writer: " They Long to Be - Close to You" | |
| Brain Donors | 1992 | "ALFIE" | |
| Lopez Tonight | 2010 | TV Series music - 1 episode | |
| Heartbeat | 1992 | TV Series writer - 1 episode | |
| The Middle | 2009 | TV Series writer - 1 episode | |
| Gladiator | 1992 | writer: "Gladiator" | |
| Willkommen Österreich | 2009 | TV Series writer - 2 episodes | |
| Quantum Leap | 1990-1992 | TV Series writer - 2 episodes | |
| Det nye talkshow | 2009 | TV Series writer: "Wives and Lovers" | |
| Father of the Bride | 1991 | music: "What's New Pussycat?" | |
| The White Stripes Under Great White Northern Lights | 2009 | Documentary music: "I Just Don't Know What To Do With Myself" | |
| The Torkelsons | 1991 | TV Series writer - 1 episode | |
| Trailer Park Boys: Countdown to Liquor Day | 2009 | writer: "Blue On Blue" | |
| Little Man Tate | 1991 | music: "What The World Needs Now Is Love" | |
| The Men Who Stare at Goats | 2009 | writer: "Wishin' and Hopin'" | |
| Hot Shots! | 1991 | writer: "What the World Needs Now Is Love" | |
| Glee: Director's Cut Pilot Episode | 2009 | TV Movie music: "Raindrops Keep Fallin' on My Head" - uncredited | |
| Madonna: Truth or Dare | 1991 | Documentary writer: "Don't Make Me Over" | |
| Zonad | 2009 | lyrics: "The Story Of My Life" / music: "The Story Of My Life" | |
| Only Fools and Horses.... | 1991 | TV Series writer - 1 episode | |
| Tsuma yo! Matsumoto sarin jiken: Hannin to yobarete... Kazoku wo mamori nuita 15 nen | 2009 | TV Movie documentary writer: "Raindrops Keep Fallin' on My Head" - uncredited | |
| Jollies | 1990 | Short music: "I Say a Little Prayer" - uncredited | |
| America's Got Talent | 2009 | TV Series music - 1 episode | |
| Columbo | 1990 | TV Series writer - 1 episode | |
| Pirate Radio | 2009 | writer: "This Guy's in Love With You" 1968 | |
| The Fresh Prince of Bel-Air | 1990 | TV Series music - 1 episode | |
| The Damned United | 2009 | writer: "What's New Pussycat?" | |
| Goodfellas | 1990 | writer: "Wives and Lovers" | |
| Moses Jones | 2009 | TV Mini-Series writer - 1 episode | |
| The Adventures of Ford Fairlane | 1990 | writer: "Close to You" | |
| Notorious | 2009 | writer: "Warning" | |
| Gremlins 2: The New Batch | 1990 | writer: "Raindrops Keep Fallin' on My Head" | |
| Not Easily Broken | 2009 | writer: "A House Is Not a Home" | |
| Dionne and Friends | | TV Series music - 1 episode, 1990 performer - 1 episode, 1990 | |
| Chris Botti in Boston | 2009 | TV Movie music: "The Look Of Love" | |
| Top of the Pops | 1977-1990 | TV Series writer - 2 episodes | |
| Rage | 2008 | TV Series writer - 1 episode | |
| Die Hausmeisterin | 1989 | TV Series writer - 1 episode | |
| Divas II | 2008 | TV Movie music: "What the World Needs Now Is Love" - uncredited / writer: "That's What Friends Are For" - uncredited | |
| The Fabulous Baker Boys | 1989 | writer: "The Look of Love" | |
| Atop the Fourth Wall | 2008 | TV Series writer - 1 episode | |
| Murder Story | 1989 | music: "Baby, It's You" - uncredited | |
| Telstar: The Joe Meek Story | 2008 | writer: "Please Stay" | |
| In Country | 1989 | writer: "What the World Needs Now is Love" | |
| Cold Case | | TV Series writer - 1 episode, 2008 music - 1 episode, 2005 | |
| Roger & Me | 1989 | Documentary writer: "This Guy's In Love With You" | |
| Seuls Two | 2008 | writer: "Raindrops Keep Falling On My Head" | |
| Parenthood | 1989 | writer: "Close To You" | |
| Das Wunder von Wien | 2008 | TV Movie music: "I Just Don't Know What To Do With Myself" - uncredited | |
| The Rachel Papers | 1989 | "THIS GUY'S IN LOVE WITH YOU" | |
| 9am with David & Kim | 2008 | TV Series writer - 1 episode | |
| Kotia päin | 1989 | writer: "This Guy's in Love with You" | |
| Banda sonora | 2008 | TV Series writer - 1 episode | |
| Screen Two | 1986-1989 | TV Series music - 2 episodes | |
| Sex and the City | 2008 | writer: "The Look of Love Madison Park vs. Lenny B Remix" | |
| Cheers | 1989 | TV Series music - 1 episode | |
| Doctor Who | 2008 | TV Series writer - 1 episode | |
| The Experts | 1989 | "They Long To Be Close To You" | |
| X Factor | 2008 | TV Series writer - 1 episode | |
| The Karen Carpenter Story | 1989 | TV Movie writer: "They Long to Be Close to You" | |
| Idols! | 2008 | TV Series writer - 1 episode | |
| Neil Diamond: Greatest Hits Live | 1988 | Video documentary writer: "Heartlight" | |
| Nip/Tuck | | TV Series music - 1 episode, 2008 performer - 1 episode, 2006 writer - 1 episode, 2006 | |
| Buster | 1988 | writer: "I Just Don't Know What To Do With Myself" | |
| The Great Buck Howard | 2008 | writer: "What the World Needs Now" | |
| Stealing Home | 1988 | writer: "Baby, It's You" | |
| Dear Deidre | 2007 | TV Movie documentary music: "I Just Don't Know What To Do With Myself" | |
| 1969 | 1988 | writer: "Windows of the World" | |
| 30 Rock | 2007 | TV Series writer - 1 episode | |
| Arthur 2: On the Rocks | 1988 | writer: "LOVE IS MY DECISION", "CLOSE TO YOU", "THIS GUY'S IN LOVE WITH YOU", "WIVES AND LOVERS", "HEART LIGHT" | |
| The Simpsons Game | 2007 | Video Game writer: "That's What Friends Are For" | |
| The Comic Strip Presents... | 1988 | TV Series music - 1 episode | |
| Vivement dimanche | 2007 | TV Series music - 1 episode | |
| The In Crowd | 1988 | producer: "Anyone Who Had a Heart" / writer: "Anyone Who Had a Heart" | |
| The Singing Bee | 2007 | TV Series writer - 1 episode | |
| The Year My Voice Broke | 1987 | music: "The Man Who Shot Liberty Valance" / writer: "Tower of Strength' | |
| Alles is liefde | 2007 | writer: "Falling Out of Love", "Do You Know the Way to San José ?" | |
| Amazon Women on the Moon | 1987 | writer: " They Long to Be Close to You" - uncredited | |
| Duas Caras | 2007 | TV Series music: "The Look of Love" | |
| Baby Boom | 1987 | producer: "Everchanging Times" / writer: "Everchanging Times" | |
| The Simpsons Movie | 2007 | writer: "They Long to Be Close to You" | |
| Fatal Attraction | 1987 | music: "ALFIE" 1965 | |
| It Takes Two | 2007 | TV Series writer - 2 episodes | |
| Who's That Girl | 1987 | writer: "What The World Needs Now Is Love" | |
| Idool 2007 | 2007 | TV Series writer - 1 episode | |
| Roxanne | 1987 | writer: "Close To You" - uncredited | |
| Death Proof | 2007 | writer: "Baby It's You" | |
| Hey Dad..! | 1987 | TV Series writer - 1 episode | |
| Shrek the Third | 2007 | writer: "That's What Friends Are For" | |
| Tin Men | 1987 | music: "The Man Who Shot Liberty Valance", "Wishin' and Hopin'" | |
| The Sopranos | 2000-2007 | TV Series writer - 2 episodes | |
| Moonlighting | 1986 | TV Series writer - 1 episode | |
| New Tricks | 2006-2007 | TV Series writer - 2 episodes | |
| First Among Equals | 1986 | TV Mini-Series music - 1 episode | |
| Perfect Stranger | 2007 | writer: "Walk On By S&K Remix" | |
| Tough Guys | 1986 | music: "They Don't Make Them Like They Used To" | |
| Grindhouse | 2007 | writer: "Baby It's You" | |
| Off Beat | 1986 | "Raindrops Keep Fallin' On My Head" | |
| I Think I Love My Wife | 2007 | writer: "The Look of Love" | |
| The Best of Times | 1986 | music: " They Long To Be Close To You" | |
| Festival Internacional de la Canción de Viña del Mar | 2007 | TV Series music - 1 episode | |
| Alex Holeh Ahavah | 1986 | writer: "Magic Moments" | |
| American Idol | 2002-2007 | TV Series writer - 7 episodes | |
| Soul Train | 1972-1985 | TV Series writer - 2 episodes | |
| Rocket Science | 2007 | writer: "The Blob" | |
| Letter to Brezhnev | 1985 | writer: "Always Something There To Remind Me" | |
| Karaoke Revolution Presents: American Idol | 2007 | Video Game "Always Something There to Remind Me" | |
| Carpenters: Yesterday Once More | 1985 | Video music: "They Long To Be Close To You" | |
| Le héros de la famille | 2006 | music: "Make it easy on yourself" | |
| Finder of Lost Loves | 1984 | TV Series music: "Finder of Lost Loves" | |
| Cesko hledá SuperStar | 2006 | TV Series writer - 1 episode | |
| Best Defense | 1984 | "CLOSE TO YOU" | |
| How Music Works | 2006 | TV Series documentary writer - 1 episode | |
| Police Academy | 1984 | writer: "Magic Moments" | |
| Las Vegas | | TV Series music - 1 episode, 2006 writer - 1 episode, 2006 | |
| Velipuolikuu | 1983 | TV Series music - 1 episode | |
| Guide de la petite vengeance | 2006 | writer: "What the World Needs Now Is Love" | |
| Another World | 1983 | TV Series writer - 1 episode | |
| 20 to 1 | 2006 | TV Series documentary writer - 1 episode | |
| Salute! | 1983 | TV Series writer - 1 episode | |
| Flushed Away | 2006 | writer: "What's New Pussycat?" | |
| Romantic Comedy | 1983 | writer: "Maybe" | |
| Running with Scissors | 2006 | writer: "One Less Bell to Answer" 1967 | |
| George Burns Celebrates 80 Years in Show Business | 1983 | TV Movie writer: "Do You Know The Way To San Jose?" | |
| Australian Idol | 2003-2006 | TV Series writer - 5 episodes | |
| Happy Endings | 1983/II | TV Movie music: "I'LL NEVER FALL IN LOVE AGAIN" | |
| Bobby | 2006 | writer: "Wives and Lovers", "Magic Moments" | |
| Toni Basil: Word of Mouth | 1982 | Video short writer: "Little Red Book" | |
| Park | 2006 | writer: "This Guy's in Love with You" | |
| Airplane II: The Sequel | 1982 | writer: "Raindrops Keep Fallin' On My Head" | |
| Everybody Hates Chris | 2006 | TV Series music - 1 episode | |
| Come Back to the 5 & Dime, Jimmy Dean, Jimmy Dean | 1982 | writer: "Wives & Lovers" | |
| Clerks II | 2006 | writer: "Raindrops Keep Fallin' On My Head" | |
| Night Shift | 1982 | lyrics: "Night Shift" / music: "Night Shift", "That's What Friends Are For" / writer: "Girls Know How", "The Love Too Good To Last" | |
| Kupetzky | | TV Series music - 1 episode, 2006 writer - 1 episode, 2006 | |
| Cat People | 1982 | writer: "What's New Pussycat?" - uncredited | |
| SingStar Rocks! | 2006 | Video Game music: "There's Always Something There To Remind Me" | |
| The 54th Annual Academy Awards | 1982 | TV Special documentary writer: "Arthur's Theme Best That You Can Do" | |
| Failure to Launch | 2006 | writer: "This Guy's in Love with You" | |
| Making Love | 1982 | producer: "MAKING LOVE" / writer: "MAKING LOVE" | |
| Date Movie | 2006 | writer: "I Say a Little Prayer" | |
| Arthur | 1981 | writer: "Arthur's Theme Best That You Can Do" | |
| Escort | 2006 | writer: " There's always something there to remind me" | |
| Great Railway Journeys of the World | 1980 | TV Series documentary music - 1 episode | |
| The O.C. | 2005 | TV Series writer - 1 episode | |
| Caddyshack | 1980 | music: "Raindrops Keep Fallin' on My Head" - uncredited | |
| Rent | 2005 | writer: "Do You Know the Way to San Jose" | |
| Middle Age Crazy | 1980 | writer: "Where Did the Time Go", "Just Friends" | |
| ShakespeaRe-Told | 2005 | TV Mini-Series writer - 1 episode | |
| The Carpenters: Music, Music, Music | 1980 | TV Special music: "Knowing When To Leave", "Make It Easy On Yourself" | |
| Idols | 2003-2005 | TV Series writer - 5 episodes | |
| Pink Lady | 1980 | TV Series writer - 1 episode | |
| History Detectives | 2005 | TV Series documentary music - 1 episode | |
| The Benny Hill Show | | TV Series writer - 2 episodes, 1971 - 1980 music - 2 episodes, 1970 - 1971 | |
| Imagine Me & You | 2005 | writer: "The Look of Love" | |
| Amo non amo | 1979 | writer: "I Don't Need You Anymore" US version, "In Tune" US version, "Find Love" US version, "I've Got My Mind Made Up" US version | |
| Empire Falls | 2005 | TV Mini-Series writer: "Magic Moments" | |
| The Wanderers | 1979 | music: "Baby, It's You" | |
| Idol | 2003-2005 | TV Series writer - 3 episodes | |
| Quadrophenia | 1979 | writer: "Wishin' & Hopin'" | |
| The Hitchhiker's Guide to the Galaxy | 2005 | writer: "Magic Moments" | |
| Liefde half om half | 1979 | TV Movie writer: "What the World Needs Now Is Love" - uncredited | |
| Medium | 2005 | TV Series music - 1 episode | |
| The Flockton Flyer | 1977 | TV Series writer - 1 episode | |
| América | 2005 | TV Series music - 1 episode | |
| The Muppet Show | 1977 | TV Series music - 1 episode | |
| Idol - Jakten på en superstjerne | 2004-2005 | TV Series writer - 2 episodes | |
| Track Meet | 1976 | writer: "Walk on By" - uncredited | |
| Giuliani Time | 2005 | Documentary writer: "Magic Moments" | |
| Carpenters Very First Television Special | 1976 | TV Special music: "They Long To Be Close To You" / writer: "Sing / Close To You / For All We Know / Ticket To Ride / Only Yesterday / I Won't Last A Day Without You / Goodbye To Love" - Hits Medley '76 | |
| Mirrormask | 2005 | writer: "Close to You" | |
| Good Neighbors | 1976 | TV Series writer - 1 episode | |
| Bazén | 2005 | TV Series writer - 1 episode | |
| Lifeguard | 1976/I | music: "Alfie", "Wives and Lovers" - uncredited | |
| Blackpool | 2004 | TV Series music - 1 episode | |
| Dinah! | 1976 | TV Series writer - 1 episode | |
| Scrubs | 2004 | TV Series writer - 1 episode | |
| Ecstasy in Blue | 1976 | music: "What's New Pussycat?" - uncredited | |
| Singapore Idol | 2004 | TV Series writer - 2 episodes | |
| Linda & Cheri | 1976 | music: "The Look of Love" - uncredited | |
| Bridget Jones: The Edge of Reason | 2004 | "Magic Moments", "What the World Needs Now Is Love" / performer: "What the World Needs Now Is Love" | |
| The Ernie Sigley Show | 1974-1975 | TV Series writer - 5 episodes | |
| Alfie | 2004 | music: "Alfie" 1966, "Wicked Time" 2004 / writer: "Wicked Time" 2004 | |
| The Graham Kennedy Show | 1972-1975 | TV Series writer - 11 episodes | |
| Will & Grace | | TV Series 1 episode, 2004 music - 2 episodes, 2002 - 2004 writer - 2 episodes, 2001 lyrics - 1 episode, 2004 | |
| Police Woman | 1975 | TV Series 1 episode | |
| Rory O'Shea Was Here | 2004 | writer: "Look of Love" | |
| The Perry Como Christmas Show | 1974 | TV Special music: "They Long to Be Close to You/It's Impossible/We've Only Just Begun/And I Love You So/Don't Let the Stars Get in Your Eyes/Yesterday Once More" | |
| School for Seduction | 2004 | writer: "Wives and Lovers", "The Look of Love" | |
| Teenage Step-mother | 1974 | writer: "The Look of Love" - uncredited | |
| Blue Murder | 2004 | TV Series writer - 1 episode | |
| Doctor's Teenage Dilemma | 1974 | writer: "The Look of Love" | |
| Canadian Idol | 2003-2004 | TV Series writer - 2 episodes | |
| The Streets of San Francisco | 1974 | TV Series writer - 1 episode | |
| Songwriters Hall of Fame | 2004 | TV Movie writer: "What The World Needs Now Is Love" | |
| Hitler's Harlot | 1973 | music: "Trains and Boats and Planes" - uncredited | |
| The Long Firm | 2004 | TV Mini-Series writer - 1 episode | |
| Save the Children | 1973 | Documentary music: "They Long to Be Close to You" | |
| Spider-Man 2 | 2004 | writer: "Raindrops Keep Falling on My Head" | |
| Danish Pastries | 1973 | "What the World Needs Now is Love", uncredited | |
| A Home at the End of the World | 2004 | writer: "Wishin' and Hopin'" | |
| Lost Horizon | 1973 | writer: "LOST HORIZON", "SHARE THE JOY", "THE WORLD IS A CIRCLE", "LIVING TOGETHER, GROWING TOGETHER", "I MIGHT FRIGHTEN HER AWAY", "THE THINGS I WILL NOT MISS", "IF I COULD GO BACK", "WHERE KNOWLEDGE ENDS FAITH BEGINS", "QUESTION ME AN ANSWER", "I COME TO YOU", "REFLECTIONS" | |
| VH1 Goes Inside | 2004 | TV Series documentary writer - 1 episode | |
| Burt Bacharach: Opus No. 3 | 1973 | TV Movie music: "Do You Know the Way to San Jose?" | |
| Rock Me, Baby | 2004 | TV Series writer - 1 episode | |
| Burt Bacharach in Shangri-La | 1973 | TV Movie performer: "Alfie/Walk On By/Promises, Promises/I'll Never Fall in Love Again", "Nobody Knows the Trouble I've Seen" / writer: "Question Me an Answer", " They Long to Be Close to You/This Guy's in Love with You", "Living Together, Growing Together", "South American Getaway", "Alfie/Walk On By/Promises, Promises/I'll Never Fall in Love Again", "If I Could Go Back" | |
| The Life and Death of Peter Sellers | 2004 | writer: "What's New Pussycat?", "After the Fox" | |
| The Heartbreak Kid | 1972 | music: "Close to You" | |
| Hrvatski Idol | 2004 | TV Series writer - 1 episode | |
| The Swing Thing | 1972 | writer: "They Long to Be Close to You" - uncredited | |
| Chappelle's Show | 2004 | TV Series writer - 1 episode | |
| The Two Ronnies | 1972 | TV Series writer - 1 episode | |
| Arrested Development | 2004 | TV Series writer - 1 episode | |
| Last of the Red Hot Lovers | 1972 | music: "Alfie", "What the World Needs Now Is Love" | |
| Deutschland sucht den Superstar | 2002-2004 | TV Series writer - 2 episodes | |
| Tony Bennett at the Talk of the Town | 1972 | TV Mini-Series music - 1 episode | |
| Dawn of the Dead | 2004 | writer: "What The World Needs Now Is Love" | |
| Fat City | 1972 | writer: "The Look of Love" | |
| Ídolos | 2004 | TV Series writer - 1 episode | |
| The Dean Martin Show | 1970-1972 | TV Series music - 3 episodes | |
Music Department
| Title | Year | Status | Character |
| --- | --- | --- | --- |
| Rosa en concierto | 2005 | Video composer: song "I Say a Little Prayer for You" | |
| Finder of Lost Loves | 1984-1985 | TV Series composer - 23 episodes | |
| Making Love | 1982 | composer: theme song "Making Love" | |
| Amo non amo | 1979 | conductor: US release / orchestrator: US release | |
| Lost Horizon | 1973 | conductor: original score / orchestrator - uncredited | |
| An Evening with Marlene Dietrich | 1973 | Documentary music arranger | |
| Pussycat, Pussycat, I Love You | 1970 | composer: "What's New Pussycat" | |
| Butch Cassidy and the Sundance Kid | 1969 | conductor | |
| Magic of Marlene | 1968 | TV Movie music arranger | |
| Casino Royale | 1967 | conductor | |
| After the Fox | 1966 | conductor - English language version | |
| BBC Show of the Week | | TV Series conductor - 1 episode, 1966 musical arranger - 1 episode, 1966 | |
| What's New Pussycat | 1965 | composer: songs | |
| The Blob | 1958 | composer: title theme - uncredited | |
Composer
| Title | Year | Status | Character |
| --- | --- | --- | --- |
| The Best Horror Cinema of the 21st Century | 2016 | Video documentary short | |
| Po | 2016 | | |
| Historias Breves 5 | 2009 | | |
| Trijntje Oosterhuis - Best of Burt Bacharach | 2009 | Video | |
| Cat Burglar | 2000 | Short | |
| Isn't She Great | 2000 | | |
| The Creative Person | 1996 | TV Series documentary 1 episode | |
| Love Hurts | 1990 | | |
| Quality Street: Magic Moments | 1988 | Video short | |
| Arthur 2: On the Rocks | 1988 | | |
| Night Shift | 1982 | | |
| Arthur | 1981 | | |
| Amo non amo | 1979 | alternate score: US release | |
| Lost Horizon | 1973 | | |
| Butch Cassidy and the Sundance Kid | 1969 | | |
| Casino Royale | 1967 | | |
| ABC Stage 67 | 1966 | TV Series 1 episode | |
| What's New Pussycat | 1965 | music composed by | |
| Forever My Love | 1962 | | |
Actor
| Title | Year | Status | Character |
| --- | --- | --- | --- |
| Austin Powers in Goldmember | 2002 | | Burt Bacharach |
| Austin Powers: The Spy Who Shagged Me | 1999 | | Burt Bacharach |
| The Nanny | 1996 | TV Series | Burt Bacharach |
Producer
| Title | Year | Status | Character |
| --- | --- | --- | --- |
| Burt Bacharach: One Amazing Night | 1998 | TV Special documentary executive producer | |
Thanks
| Title | Year | Status | Character |
| --- | --- | --- | --- |
| Oasis: Definitely Maybe | 2004 | Video documentary with thanks to | |
| There We Were, Now Here We Are... The Making of Oasis | 2004 | TV Movie documentary the producers would like to thank: all the interviewees and contributors to this production | |
Self
| Title | Year | Status | Character |
| --- | --- | --- | --- |
| The Nation's Favourite Carpenters Song | 2016 | TV Movie documentary | Himself |
| Burt Bacharach: A Life in Song | 2015 | TV Special | Himself - Special Guest |
| Glastonbury 2015 | 2015 | TV Series | Himself |
| The One and Only Cilla Black | 2013 | TV Movie documentary | Himself - Composer, Alfie, 1965 |
| Queens of British Pop | 2009 | TV Series | Himself |
| The One Show | 2008 | TV Series | Himself - Guest |
| Wisdom | 2008 | Video documentary | Himself |
| The 50th Annual Grammy Awards | 2008 | TV Special | Himself - Honoree |
| John Foreman Presents Burt Bacharach | 2007 | TV Movie | Himself |
| The 49th Annual Grammy Awards | 2007 | TV Special | Himself |
| Nip/Tuck | 2006 | TV Series | Himself |
| American Idol | 2006 | TV Series | Himself - Guest |
| CMT Greatest Moments: Faith Hill | 2006 | TV Special | Himself |
| The Apprentice | 2006 | TV Series | Himself |
| The South Bank Show | 2006 | TV Series documentary | Himself |
| Chris Botti Live: With Orchestra and Special Guests | 2006 | Video documentary | Himself |
| Britain's Favourite Break Up Songs | 2006 | TV Movie | Himself |
| Jake in Progress | 2006 | TV Series | Himself |
| All of What Follows Is True: The Making of 'Butch Cassidy and the Sundance Kid' | 2006 | Video documentary short | Himself |
| Orange Playlist | 2005 | TV Series | Himself |
| Tavis Smiley | 2005 | TV Series | Himself |
| Later... With Jools Holland | 2005 | TV Series | Himself |
| All We Are Saying | 2005 | TV Movie documentary | Himself |
| The Cover | 2004 | Video documentary short | Himself - Composer |
| There We Were, Now Here We Are... The Making of Oasis | 2004 | TV Movie documentary | Himself - Composer |
| Soundstage | 2004 | TV Series documentary | Himself |
| AFI's 100 Years... 100 Songs: America's Greatest Music in the Movies | 2004 | TV Movie documentary | Himself |
| Intimate Portrait | 2003-2004 | TV Series documentary | Himself |
| Ellen: The Ellen DeGeneres Show | 2004 | TV Series | Himself |
| Late Night with Conan O'Brien | 1998-2003 | TV Series | Himself |
| Close to You: The Story of the Carpenters | 2002 | TV Movie | Himself - Narrator |
| Marlene Dietrich: Her Own Song | 2001 | Documentary | Himself |
| Jazz Seen: The Life and Times of William Claxton | 2001 | Documentary | Himself |
| The Songmakers Collection | 2001 | Video | Himself |
| Biography | 1999-2001 | TV Series documentary | Himself |
| Walk on By: The Story of Popular Song | 2001 | TV Series documentary | Himself |
| The 72nd Annual Academy Awards | 2000 | TV Special | Himself - Performer |
| The Tonight Show with Jay Leno | 2000 | TV Series | Himself |
| Paul Anka: The Music Man | 2000 | | Himself |
| The Best of Sessions at West 54th, Volume 2 | 2000 | Video | Himself |
| Definitely Dusty | 1999 | TV Movie documentary | Himself |
| Music Bridges Over Troubled Waters | 1999 | Documentary | Himself |
| Behind the Scenes of 'Austin Powers: The Spy Who Shagged Me' | 1999 | Video documentary short | Himself |
| The 26th Annual American Music Awards | 1999 | TV Special | Himself |
| The 25th Annual American Music Awards | 1998 | TV Special | Himself |
| Late Show with David Letterman | 1997-1998 | TV Series | Himself |
| Burt Bacharach: One Amazing Night | 1998 | TV Special documentary | Himself |
| The Abbey Road Story | 1998 | TV Movie documentary | Himself |
| Close to You: Remembering the Carpenters | 1997 | TV Movie documentary | Himself |
| Brit Girls | 1997 | TV Series documentary | Himself |
| Austin Powers: International Man of Mystery | 1997 | | Himself |
| E! True Hollywood Story | 1997 | TV Series documentary | Himself |
| The 39th Annual Grammy Awards | 1997 | TV Special | Himself |
| Pebble Mill at One | 1996 | TV Series | Himself - Special Guest |
| Great Performances | 1996 | TV Series | Himself |
| This Is Your Life | 1992 | TV Series documentary | Himself |
| That's What Friends Are for: Arista's 15th Anniversary Concert | 1990 | TV Movie documentary | Himself |
| Dionne and Friends | 1990 | TV Series | Himself |
| The Songwriter's Hall of Fame 20th Anniversary... The Magic of Music | 1989 | TV Movie | Himself |
| America's All-Star Tribute to Elizabeth Taylor | 1989 | TV Special documentary | Himself |
| The 29th Annual Grammy Awards | 1987 | TV Special | Himself |
| The Annual Entertainment Industry Honors Presentes a Salute to Bud Grant | 1987 | TV Movie | Himself |
| One Voice | 1986 | TV Special documentary | Himself - Audience Member (uncredited) |
| The 2nd Commitment to Life AIDS Project Benefit | 1986 | TV Movie | Himself |
| The Annual Variety Club's Big Heart Awards | 1986 | TV Special | Himself |
| Solid Gold | 1986 | TV Series | Himself - Host |
| American Bandstand's 33 1/3 Celebration | 1985 | TV Special | Himself |
| Sunday Night Live | 1984 | TV Movie | Himself - Master of Ceremonies (M.C.) |
| Here's Television Entertainment | 1983 | TV Movie | Himself |
| Salute! | 1983 | TV Series | Himself - Host |
| The 25th Annual Grammy Awards | 1983 | TV Special | Himself |
| The 54th Annual Academy Awards | 1982 | TV Special documentary | Himself - Winner: Best Original Song |
| The 24th Annual Grammy Awards | 1982 | TV Special | Himself |
| The 39th Annual Golden Globe Awards | 1982 | TV Special documentary | Winner |
| New American Bandstand 1965 | 1980 | TV Series | Himself |
| The Mike Douglas Show | 1972-1979 | TV Series | Himself - Co-Host / Himself - Composer / Himself - Columnist |
| The Muppets Go Hollywood | 1979 | TV Special | Himself (uncredited) |
| The Merv Griffin Show | 1972-1979 | TV Series | Himself / Himself - Musician |
| The 48th Annual Academy Awards | 1976 | TV Special | Himself - Co-Presenter: Best Original Song |
| AFI Life Achievement Award: A Tribute to William Wyler | 1976 | TV Movie documentary | Himself (uncredited) |
| Dinah! | 1975 | TV Series | Himself |
| The 46th Annual Academy Awards | 1974 | TV Special | Himself - Presenter: Best Original Song |
| Bacharach 74 | 1974 | TV Special | Himself |
| Burt Bacharach: Opus No. 3 | 1973 | TV Movie | Himself |
| Burt Bacharach in Shangri-La | 1973 | TV Movie | Himself |
| The Vin Scully Show | 1973 | TV Series | Himself |
| Chevrolet Presents Burt Bacharach | 1972 | TV Movie | Himself |
| The 43rd Annual Academy Awards | 1971 | TV Special | Himself - Co-Presenter: Best Original Song |
| Singer Presents Burt Bacharach | 1971 | TV Special | Himself |
| Fight of the Century | 1971 | TV Movie | Himself - Audience Member |
| This Is Your Life | 1971 | TV Series | Himself |
| The Tonight Show Starring Johnny Carson | 1968-1970 | TV Series | Himself - Guest Host / Himself - Guest |
| This Is Tom Jones | 1970 | TV Series documentary | Himself |
| Dinah's Place | 1970 | TV Series | Himself |
| Another Evening with Burt Bacharach | 1970 | TV Movie | Himself |
| An Evening with Burt Bacharach | 1970 | TV Movie | Himself - Host |
| The Best on Record | 1970 | TV Special | Himself |
| The 42nd Annual Academy Awards | 1970 | TV Special | Himself - Winner: Best Original Score & Best Original Song |
| Movin' | 1970 | TV Movie | Himself |
| The 27th Annual Golden Globes Awards | 1970 | TV Special | Himself - Winner: Best Original Score and Nominee: Best Original Song |
| The Hollywood Palace | 1967-1970 | TV Series | Himself - Host / Himself |
| Della | 1969 | TV Series | Himself |
| The Kraft Music Hall | 1969 | TV Series | Himself |
| Dionne Warwick- Souled Out | 1969 | TV Special | Himself |
| The David Frost Show | 1969 | TV Series | Himself |
| Feliciano! Very Special | 1969 | TV Special | Himself |
| The Joey Bishop Show | 1968 | TV Series | Himself |
| Magic of Marlene | 1968 | TV Movie | Himself - Conductor and Arranger |
| Andy Williams' Kaleidoscope Company | 1968 | TV Movie | Himself |
| The 40th Annual Academy Awards | 1968 | TV Special | Himself - Nominee: Best Music, Original Song |
| The 39th Annual Academy Awards | 1967 | TV Special | Himself - Nominee: Best Music, Original Song |
| Songmakers | 1967 | TV Movie documentary | Himself |
| The 38th Annual Academy Awards | 1966 | TV Special | Himself - Nominee: Best Music, Original Song |
| Dionne in London | 1965 | TV Special | Himself - Special Guest |
| Top of the Pops | 1965 | TV Series | Himself |
| The Eamonn Andrews Show | 1965 | TV Series | Himself |
| Ready, Steady, Go! | 1964-1965 | TV Series | Himself |
| The Bacharach Sound | 1965 | TV Special | Himself - Host |
| The Jack Paar Tonight Show | 1960 | TV Series | Himself |
| Play Your Hunch | 1958 | TV Series | Himself - Mr. Y |
Archive Footage
| Title | Year | Status | Character |
| --- | --- | --- | --- |
| My Music: Burt Bacharach's Best | 2013 | TV Movie | Himself |
Won Awards
| Year | Award | Ceremony | Nomination | Movie |
| --- | --- | --- | --- | --- |
| 2016 | Honors | Newport Beach Film Festival | Outstanding Achievement in Filmmaking - Music | Po (2016) |
| 1999 | Grammy | Grammy Awards | Best Pop Collaboration with Vocals | |
| 1998 | OFTA Film Award | Online Film & Television Association | Best Music, Adapted Song | My Best Friend's Wedding (1997) |
| 1991 | ASCAP Award | ASCAP Film and Television Music Awards | Most Performed Feature Film Standards | Arthur (1981) |
| 1988 | ASCAP Award | ASCAP Film and Television Music Awards | Most Performed Feature Film Standards | Butch Cassidy and the Sundance Kid (1969) |
| 1982 | Oscar | Academy Awards, USA | Best Music, Original Song | Arthur (1981) |
| 1982 | Golden Globe | Golden Globes, USA | Best Original Song - Motion Picture | Arthur (1981) |
| 1971 | Primetime Emmy | Primetime Emmy Awards | Outstanding Single Program - Variety or Musical - Variety and Popular Music | Singer Presents Burt Bacharach (1971) |
| 1971 | Anthony Asquith Award for Film Music | BAFTA Awards | | Butch Cassidy and the Sundance Kid (1969) |
| 1970 | Oscar | Academy Awards, USA | Best Music, Original Song | Butch Cassidy and the Sundance Kid (1969) |
| 1970 | Oscar | Academy Awards, USA | Best Music, Original Score for a Motion Picture (not a Musical) | Butch Cassidy and the Sundance Kid (1969) |
| 1970 | Golden Globe | Golden Globes, USA | Best Original Score | Butch Cassidy and the Sundance Kid (1969) |
| 1970 | Grammy | Grammy Awards | Best Original Score Written for a Motion Picture or Television Show | Butch Cassidy and the Sundance Kid (1969) |
| 1970 | Golden Laurel | Laurel Awards | Music Man | Butch Cassidy and the Sundance Kid (1969) |
Nominated Awards
| Year | Award | Ceremony | Nomination | Movie |
| --- | --- | --- | --- | --- |
| 2016 | HMMA Award | Hollywood Music In Media Awards (HMMA) | Best Original Song - Feature Film | Po (2016) |
| 2016 | Satellite Award | Satellite Awards | Best Original Song | Po (2016) |
| 1998 | OFTA Film Award | Online Film & Television Association | Best Music, Adapted Song | My Best Friend's Wedding (1997) |
| 1997 | Golden Satellite Award | Satellite Awards | Best Original Song | Grace of My Heart (1996) |
| 1987 | Golden Globe | Golden Globes, USA | Best Original Song - Motion Picture | Tough Guys (1986) |
| 1983 | Golden Globe | Golden Globes, USA | Best Original Song - Motion Picture | Making Love (1982) |
| 1982 | Anthony Asquith Award for Film Music | BAFTA Awards | | Arthur (1981) |
| 1972 | Golden Globe | Golden Globes, USA | Best Original Song - Motion Picture | The Raging Moon (1971) |
| 1971 | Primetime Emmy | Primetime Emmy Awards | Outstanding Single Program - Variety or Musical - Variety and Popular Music | Another Evening with Burt Bacharach (1970) |
| 1970 | Golden Globe | Golden Globes, USA | Best Original Song | Butch Cassidy and the Sundance Kid (1969) |
| 1970 | Primetime Emmy | Primetime Emmy Awards | Outstanding Variety or Musical Program - Variety and Popular Music | The Kraft Music Hall (1967) |
| 1968 | Oscar | Academy Awards, USA | Best Music, Original Song | Casino Royale (1967) |
| 1968 | Grammy | Grammy Awards | Best Original Score Written for a Motion Picture or Television Show | Casino Royale (1967) |
| 1967 | Oscar | Academy Awards, USA | Best Music, Original Song | Alfie (1966) |
| 1967 | Golden Globe | Golden Globes, USA | Best Original Song | Alfie (1966) |
| 1967 | Golden Laurel | Laurel Awards | Song | Alfie (1966) |
| 1966 | Oscar | Academy Awards, USA | Best Music, Original Song | What's New Pussycat (1965) |
| 1966 | Golden Laurel | Laurel Awards | Song | What's New Pussycat (1965) |
Known for movies